The last piece of the day will be written about the Gnosis, which since the beginning of January, lost around 90% of the value. For many traders, or HODLers if you prefer, that can be a great occasion to buy or buy more. Fair enough, the price is low but in our opinion we do not have any buy signal here yet.
Since the middle of February, the price is in the symmetric triangle pattern and the volatility gradually decreases. Gnosis was getting ready for the breakout and a major trading signal. Thanks to the surrounding sentiment on the crypto market, finally price broke the lower line of the triangle and went vastly lower. The breakout happened on the 10th of June and that is the day when the major sell signal was created.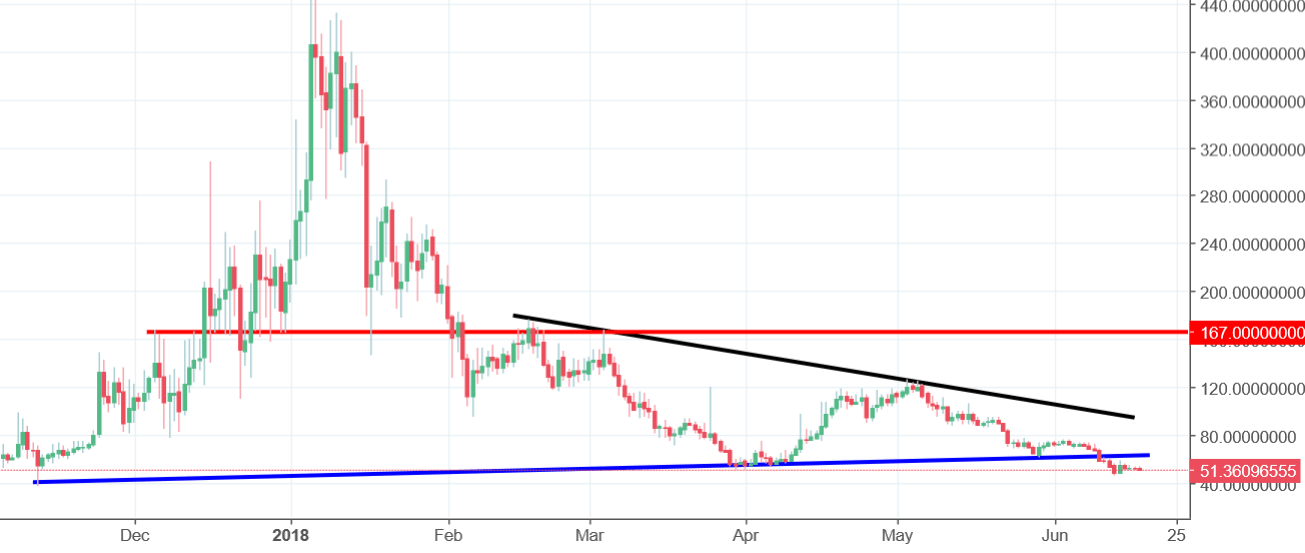 With the breakout of the blue line, this altcoin is very close to reach zero and become literally worthless. The sell signal will be cancelled when the price will come back above the blue line, which for now is less likely to happen.