The second cryptocurrency for the day is the GoldCoin. The name is catchy but this altcoin is not very popular. Situation on the chart is very similar to this one seen all over the place on the crypto market. What we have here is a huge rise at the end of last year/beginning of this year and then a huge reversal. On the GLD we went from almost 0.6USD to slightly above 0.05 USD.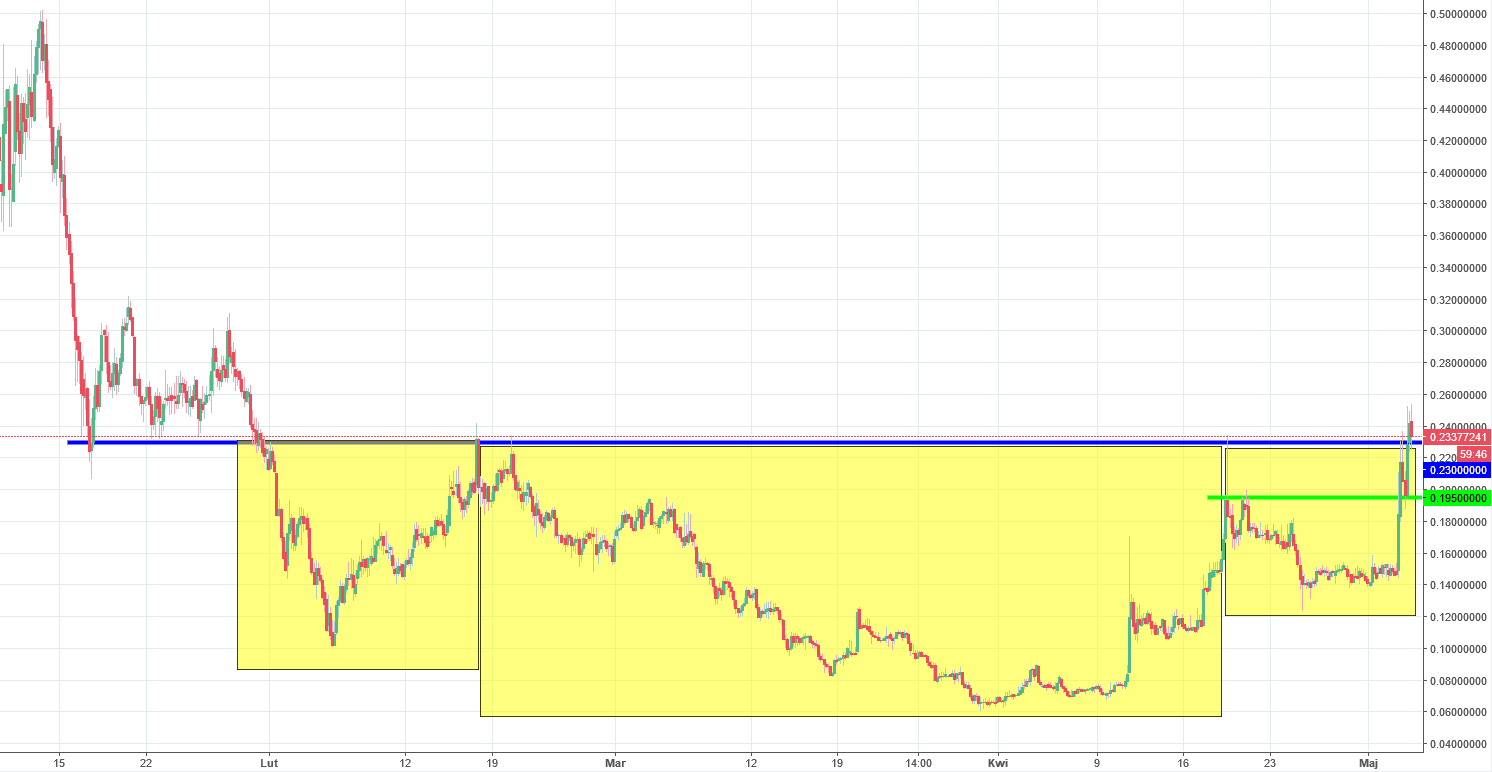 Currently we do see some chances for a bigger bullish reversal. Our positive view is supported mostly by the fact that the price draw a huge inverse head and shoulders pattern (yellow rectangles). The formation is already active as the neckline was already broken (blue line), so in theory, the buy signal is on. Actually it was triggered yesterday and today, we are testing the neckline as a closest support. The positive test of the blue line will be a confirmation of the positive sentiment on this instrument.
The next support is on the 0.159 USD. In my opinion, as long as we stay above the green line, the sentiment is positive and one can think about buying.