In March, we were focusing on the main cryptos on the market. Usually, those from the top 20 in terms of the market capitalization. In April, we will change our approach a bit and we will focus on the smaller altcoins. By now, we do have above 1000 different altcoins in the world. As you can imagine, the variety of the tokens is huge. You can find here almost everything and nobody is surprised about anything any more. Today, we will analyse the HempCoin. Try to guess what the three letter symbol of this altcoin is? Yes, it's THC (what are the odds, huh?). The Market Cap of the HempCoin is around the 10.27 millions USD and it was much more before but during past two months, we lost the vast majority of it.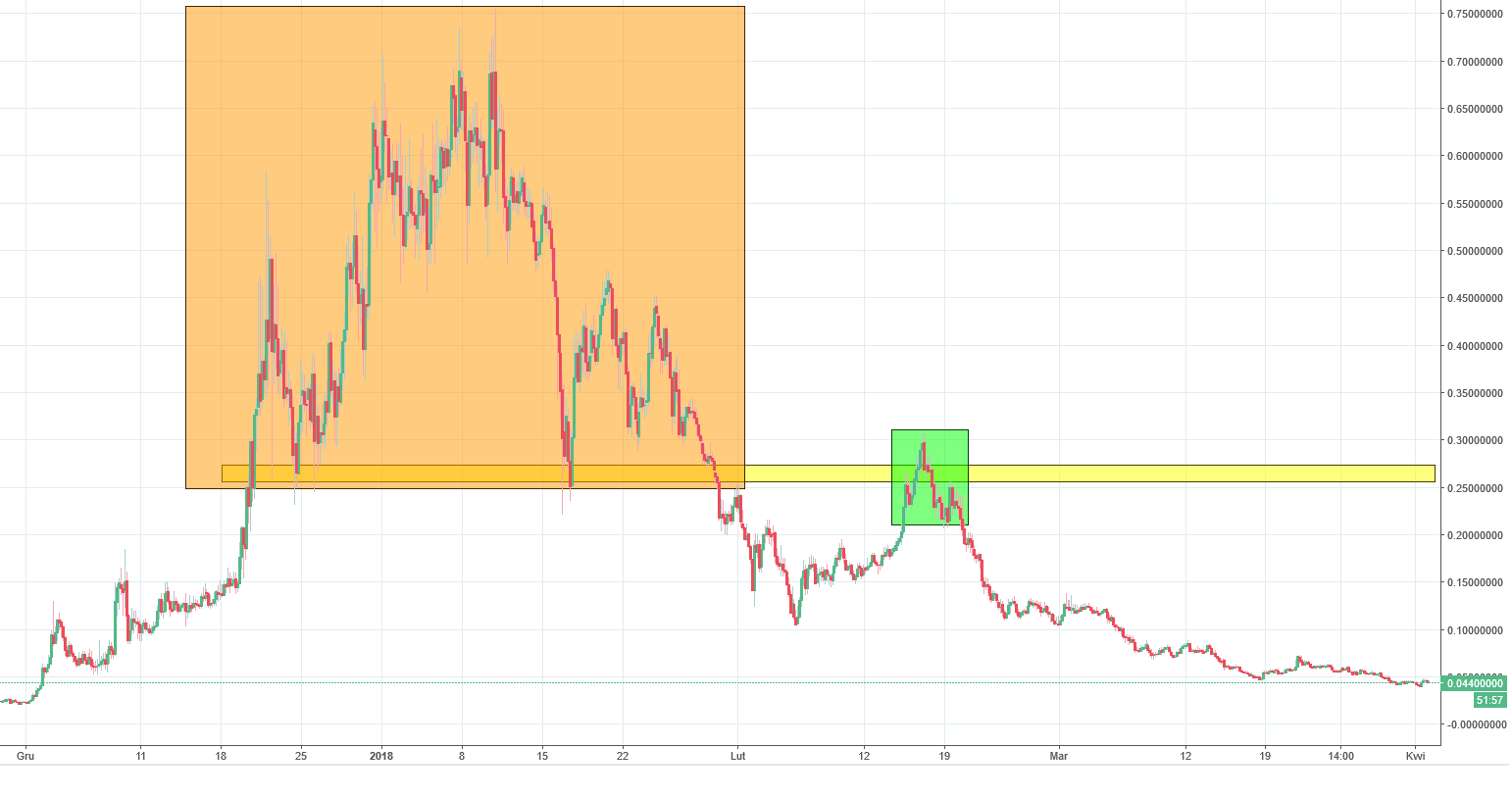 Surprisingly, the THC respects the technical analysis principles. During the market crash, the price of the HempCoin created a bearish Head and Shoulders formation (orange). We broke the neckline area (yellow) and then, we tested it as a resistance, where the price created another H&S (green)! For me, as a price action trader, that is pretty awesome and enjoyable.
What are the perspectives for the THC?
After such a strong drop and after breaking the major supports, this altcoin is very close to becoming literally worthless. We are very close to zero and the coin already lost the bast majority of worth. The sentiment stays negative, as long as we stay below the yellow neckline. The chances of coming back above this resistance are illusionary.