First analysis of the day and we have a newcomer: IOSToken. We decided to write about this crypto, because it is one of the biggest losers today and Thursday starts with almost 5% drop. That is a big one, especially when we consider that today, most of the cryptos, are going up. Situation here is bearish and we see significant chances for a further drop.
In June and July, the IOS was in a sideways trend. We were locked inside a tight range between 0.035 and 0.02. The overall sentiment on the crypto market was negative, so no surprise that the price decided to break the lower line of this range. On the 7th of August, the price broke the lower line of this formation, which activated the sell signal. After this, the price created a pennant (pink), which is a trend continuation pattern.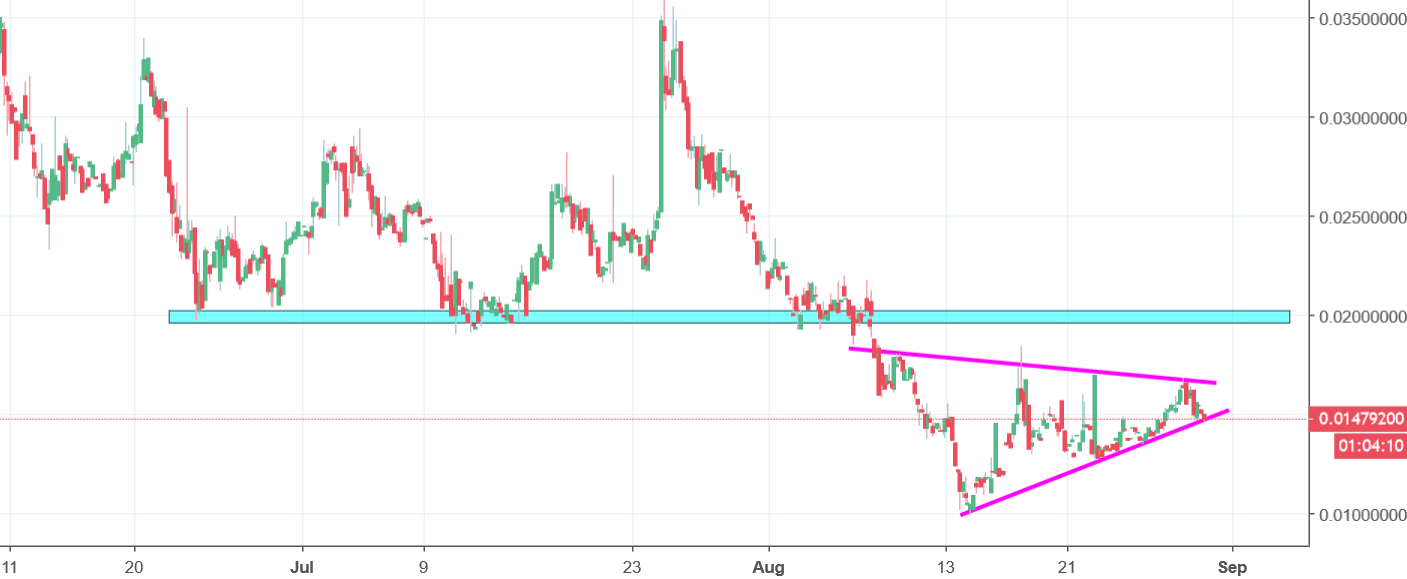 We are still inside the pennant but it looks that we should get a bearish breakout soon. Price closing a day below the pink line will be a legitimate signal to open a short position. Negative sentiment will be denied, when the price will climb back above the blue horizontal resistance, which as for now, is less likely to happen.