Monday starts with the analysis of the IOTA, which today is the biggest looser among major cryptocurrencies. As for now, we are down almost 10% and this may be just the beginning. Previously, we wrote a piece about the IOTA on the 27th of August, when the price was having a bullish potential. Back in that day, we wrote this:
"If the buyers will succeed to close the day above that resistance, the buy signal will be triggered. The first potential target is on the blue area, which was so important at the beginning of the month. Chances for an upswing are quite high."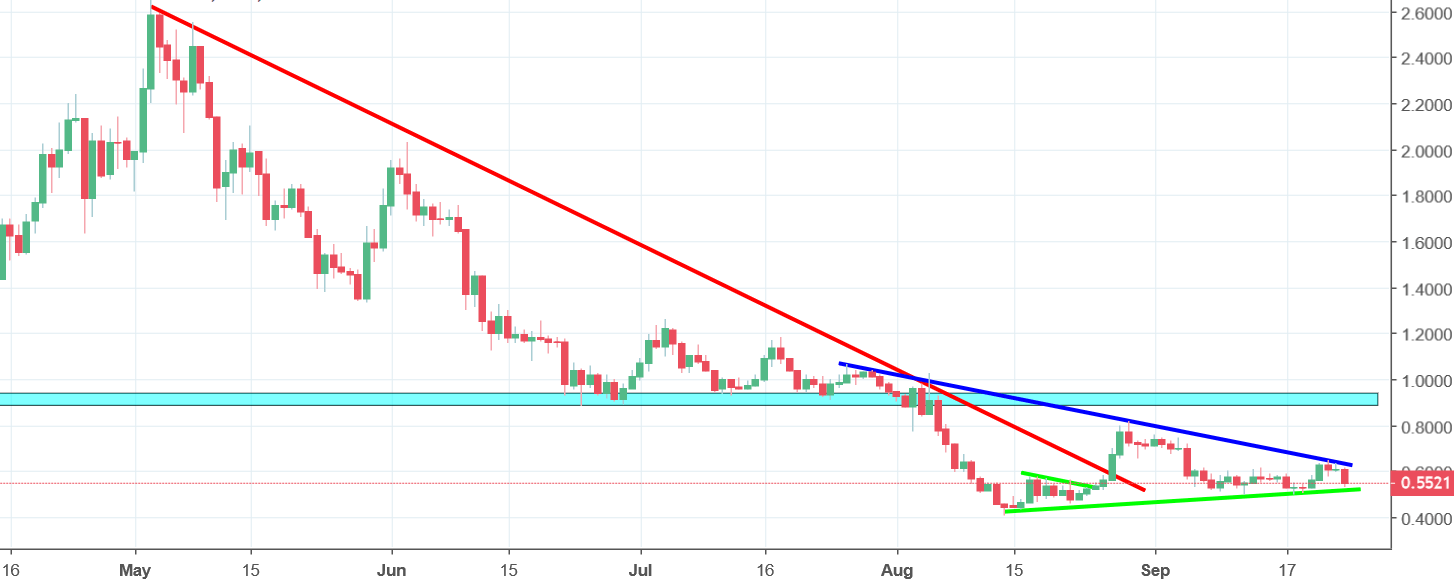 When those words were written, the price was around 0.6 USD The price indeed closed a day above and the buy signal was triggered. It was profitable but rather in a short-term. The price went slightly above the 0.8 USD and that was it. Currently, we are inside of the symmetric triangle pattern (blue, green). The main trend is bearish so we do have higher chances for a further drop, especially with today's decline. The sell signal will be triggered, when the price will break the green line. As long, as we stay above, buyers still can have a bit of hope.