Tuesday starts with the analysis of IOTA. Previously this instrument was on our radar on the 5th of July, so actually not so long ago. We were bearish as the price was approaching an important resistance:
"Flag is a trend continuation pattern so we should continue to go down. What is more, we are ahead of strong resistances. First one is the mid-term down trendline (red) and the second one is the horizontal one around the 1.32 USD (blue). Price getting there can be a great selling opportunity, our view on this is pessimistic. "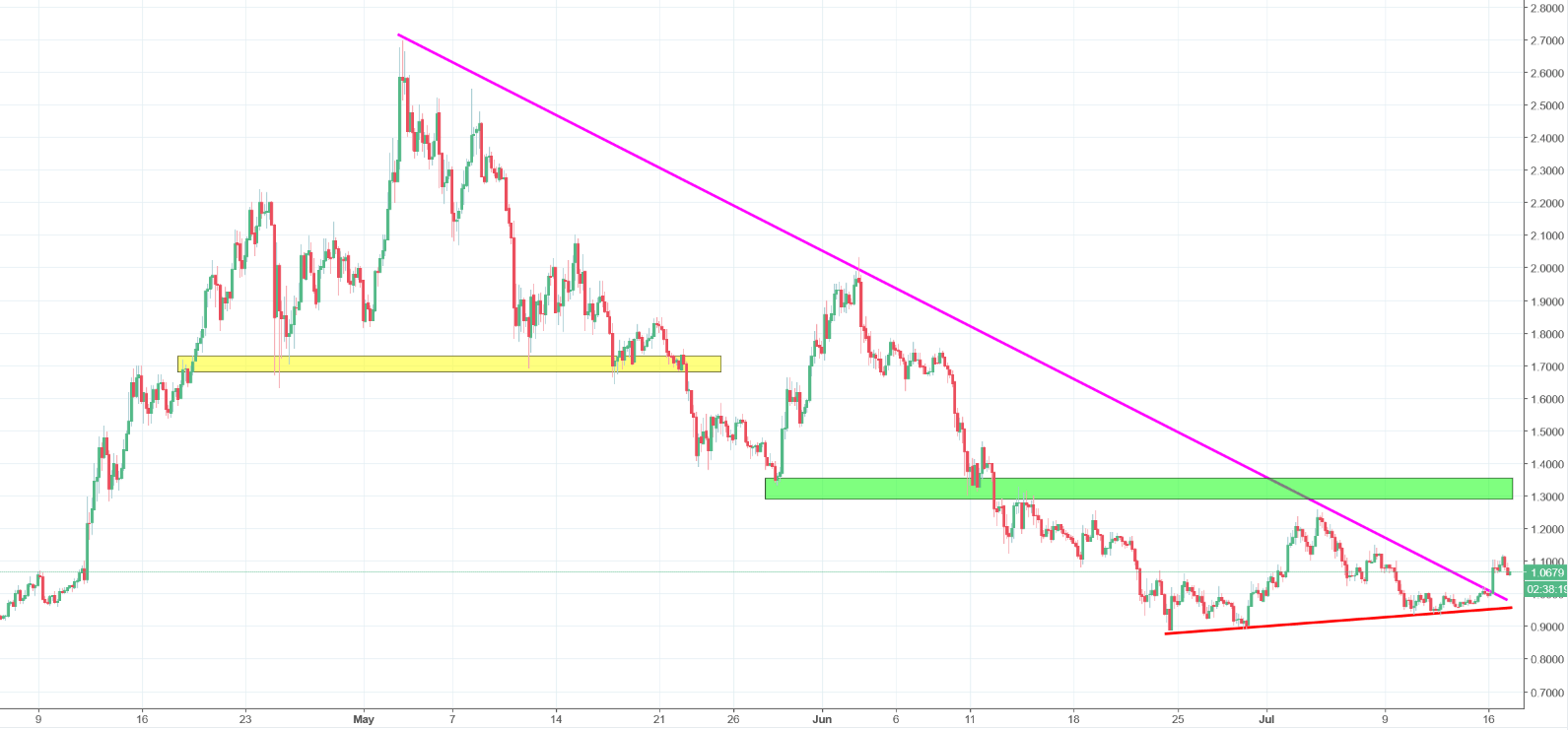 The price went lower straight away, they did not even had power to test those resistance so our scenario was spot on! Yesterday, cryptomarket was in a very good condition and many altcoins went higher, IOTA too. Here, we finally managed to break the down trendline mentioned above. As for now, the price stopped the upswing but from the technical point of view, we should see the bullish continuation here. As long as we stay above the combination of the red and pink lines, we should see the movement aiming the green zone, which is the strongest resistance now.
Breakout of the red line will be definitely negative but for now is less likely to happen.