The first piece of this week is about the MaidSafeCoin and this is the first time that we are writing about this crypto. Today, the main coin on the market – Bitcoin, is trying to climb higher but MAID is not following this movement and is currently one of the biggest losers on the market.
Sentiment here is bearish and it does not look like this situation is about to reverse. MAID is in the deep downtrend and most recently, the price formed a correction pattern – symmetric triangle (red lines). Formation resulted with the breakout of the lower line and the price dropped. In the same time, sellers managed to break the horizontal support on the 0.29 USD (orange), which was an additional bearish factor.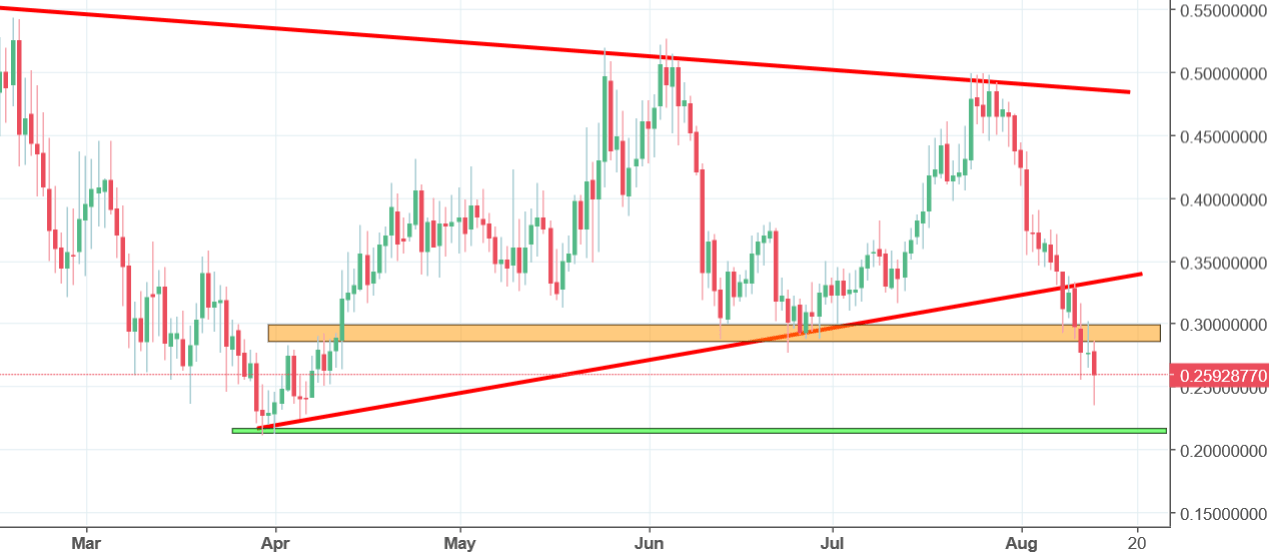 Currently, the sentiment is negative and the price should continue to go down. In the short-term, we should reach the 0.21 USD support (green) but in the longer term there are high chances that we will go much deeper than that.