Today we will talk about three new cryptocurrencies. The first one is Melon. From January to April, situation here was not extraordinary. At the beginning, the price surged from the 40 USD to over 300 USD and then fell down heavily, reaching the pre-euphoric levels. Been there, done that. What is interesting here is a current situation, where we do have both: sell and buy signals in the same time.
Let's start with the positive signals. First of all, we broke the mid-term down trendline (orange). The second thing is that the price is currently trying to draw the right shoulder of the inverse head and shoulders formation (a reversal pattern). The last thing that promotes the upswing is the fact that we are above the dynamic support marked with a blue colour.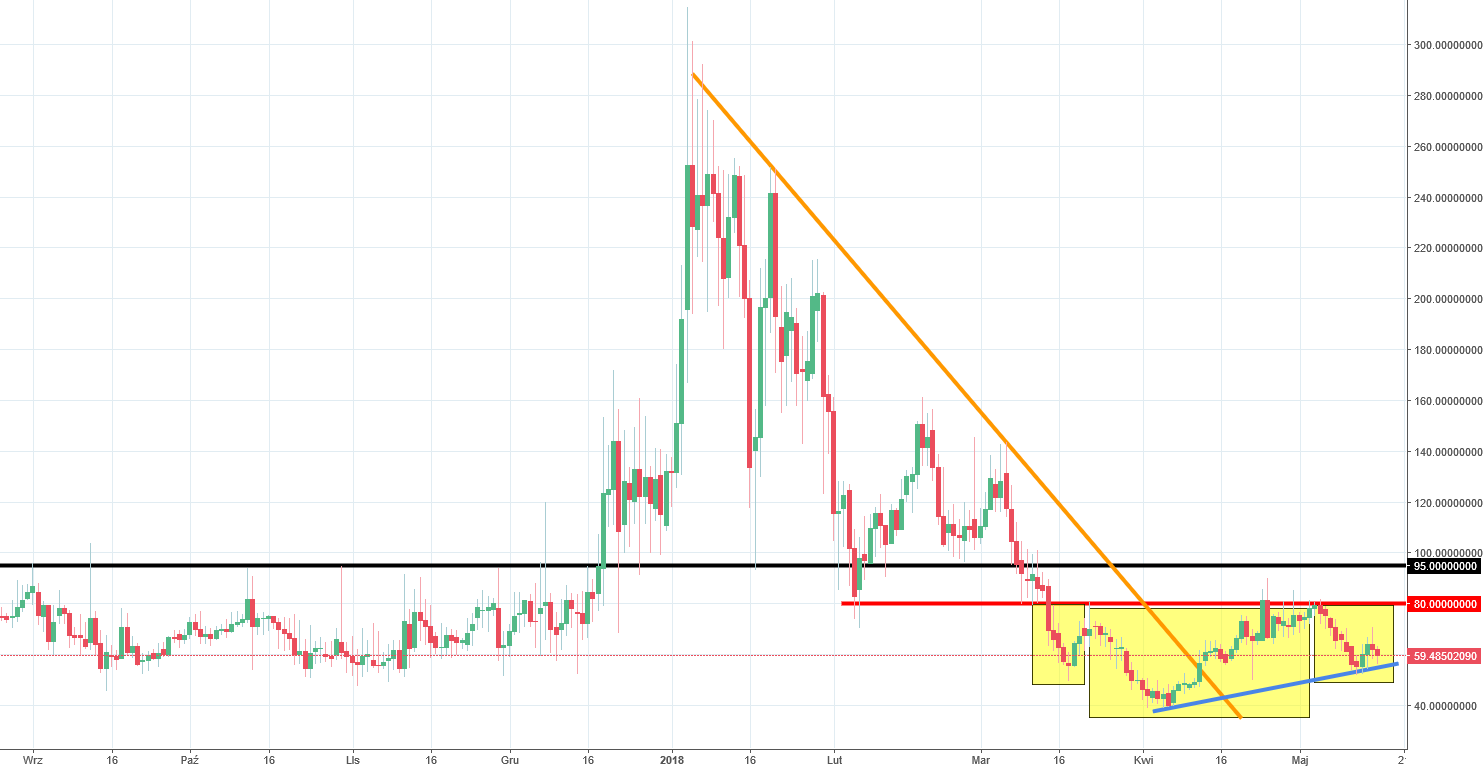 Now, let me present the negative factors. The first one, is that the price is below two important horizontal resistances: 95 USD (black) and the 80 USD (red). The fact that we are below, promotes the further drop. Next thing is the candle from yesterday. It is a shooting star, which killed the short-term positive sentiment. With this candle, we are very close to cancel the right shoulder and to break the blue dynamic support.
If I had to choose, I would go short here. I think that with the current momentum, the price should eventually break the blue line and go much lower.