Now a first timer on our portal – Metaverse. This crypto was not very popular in the first half of this year. It became a star just recently and to be honest with you, quite unexpectedly. Today, ETP is one of the biggest gainers (+7%) but also is making its way up on the list of the biggest coins on the market (in terms of the market cap). No brainer here. In almost two months, the price rose from 0.49 USD to 3.4 USD. Nice!
Let me tell You a little bit about the technical situation here. First of all, we are in a healthy uptrend. The price is respecting the mid-term up trendline, which connects recent higher lows (green). What is more, three days ago, ETP bounced from an important horizontal support (orange), which was a crucial resistance in the first half of the month.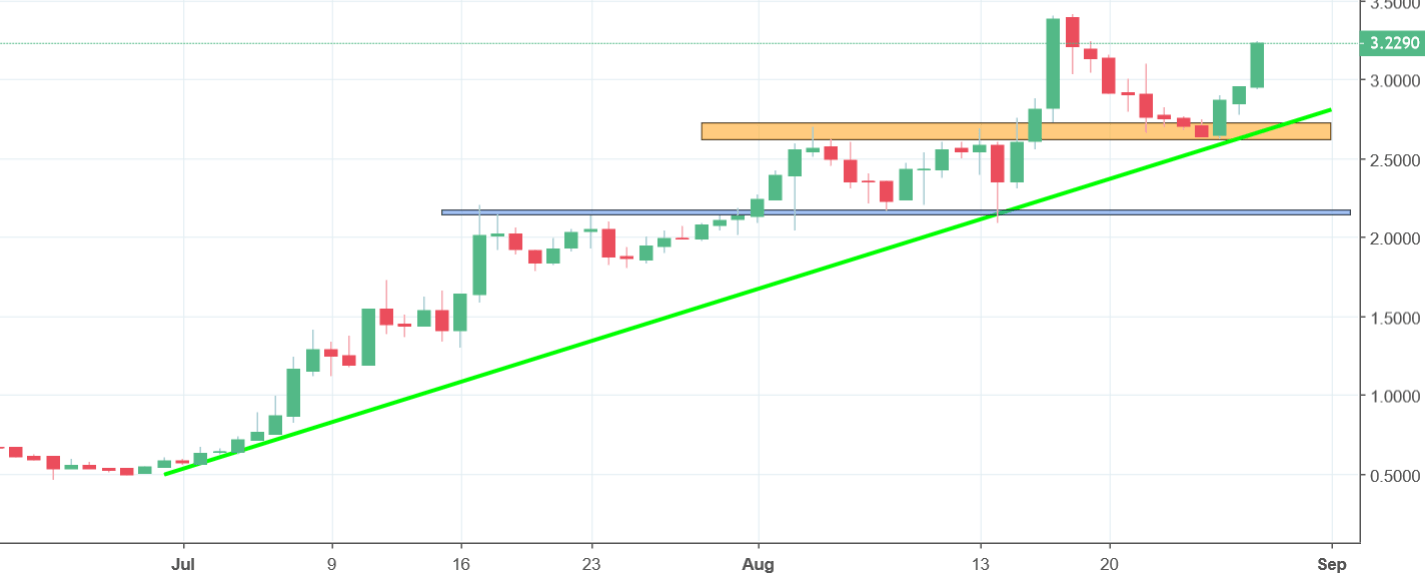 All time highs on this crypto are around the 6 USD. With the current sentiment and the momentum here, chances that we will get there are pretty high. ETP is one of the brightest coins on the market right now and buying this can be a really good option. Maybe You prefer to trade the shitcoins, which are touching the bottom right now but all we are telling you now is that the technical situation on the Metaverse looks sweet! We hope that the best crypto brokers will soon offer Metaverse and you will be able to trade it!