Thursday we start with the analysis of the Monaco. The last time, we talked about this crypto on the 19th of April, when the coin was aiming the stars, surging from the 9 to 26 USD. That obviously was a sign of an enormous strength and the movement, which in theory, should kill all the demand.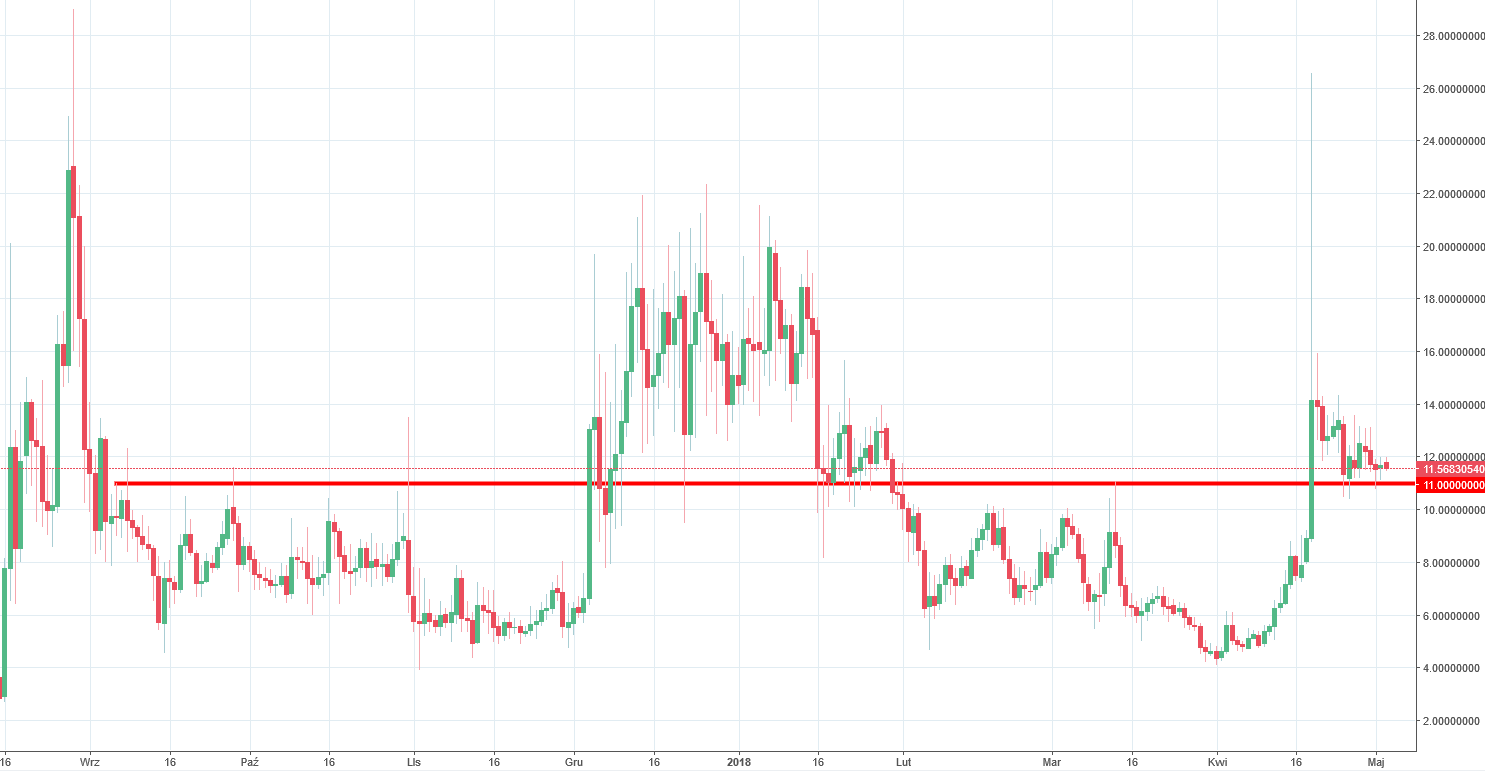 What happened later was very predictable. We all know, that the profits on the crypto market can be very fragile. That is why, any stronger pump is not very sustainable. It was not different here. Buyers started to take profits from this movement straight away and the MCO entered the correction phase.
Sentiment is still positive. The correction is very technical and it shows us that the demand is still controlling the situation. The price is showing a great respect to the 11 USD support. This area is important since the September and as long as we stay above this line, the buy signal is on.
Buy signal will be denied once the price will break the red support but chances for that are now limited.