The last analysis of the day will be about NEM. It is one of the main altcoins but we seldom write about it. Time to change it! Situation here is very technical, at least in May and June. Since the beginning of the last month, price is in a nice downtrend and makes lower lows and highs.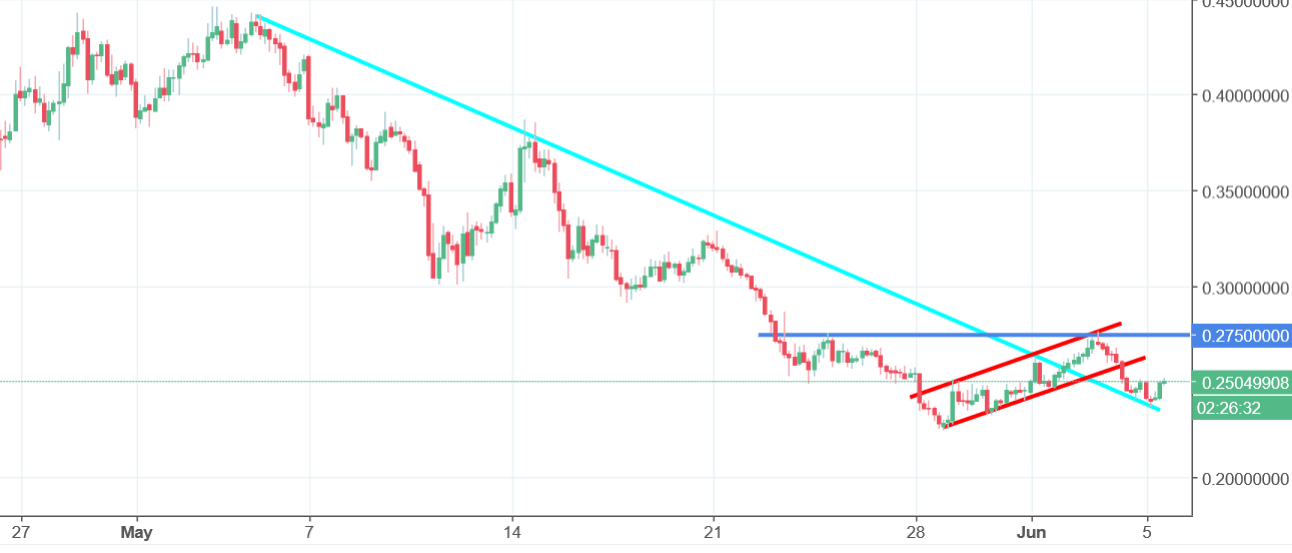 Till Saturday, the price was going smoothly down, using the down trendline as a dynamic resistance. On Saturday, the price broke that resistance, which brought here a bit of optimism. The positive outlook was killed quite fast by two factors. The first one was the bearish flag (red lines), so a trend continuation pattern, that emerged on the chart in the past few days. Second factor was that the correction stopped on the horizontal resistance on the 0.275 USD (blue).
Today, we see a small rise but the overall situation here stays negative. The bearish scenario is on, as long as we stay below the blue line. Chances for a bullish breakout are now close to zero and, in the mid-term, the price should continue to decline.