In the group of the first 20 cryptocurrencies in the world (in terms of the market cap), NEM is the only one which is not going down today! The rise of 0.82% is definitely not impressive but shows us what is the general sentiment on this market.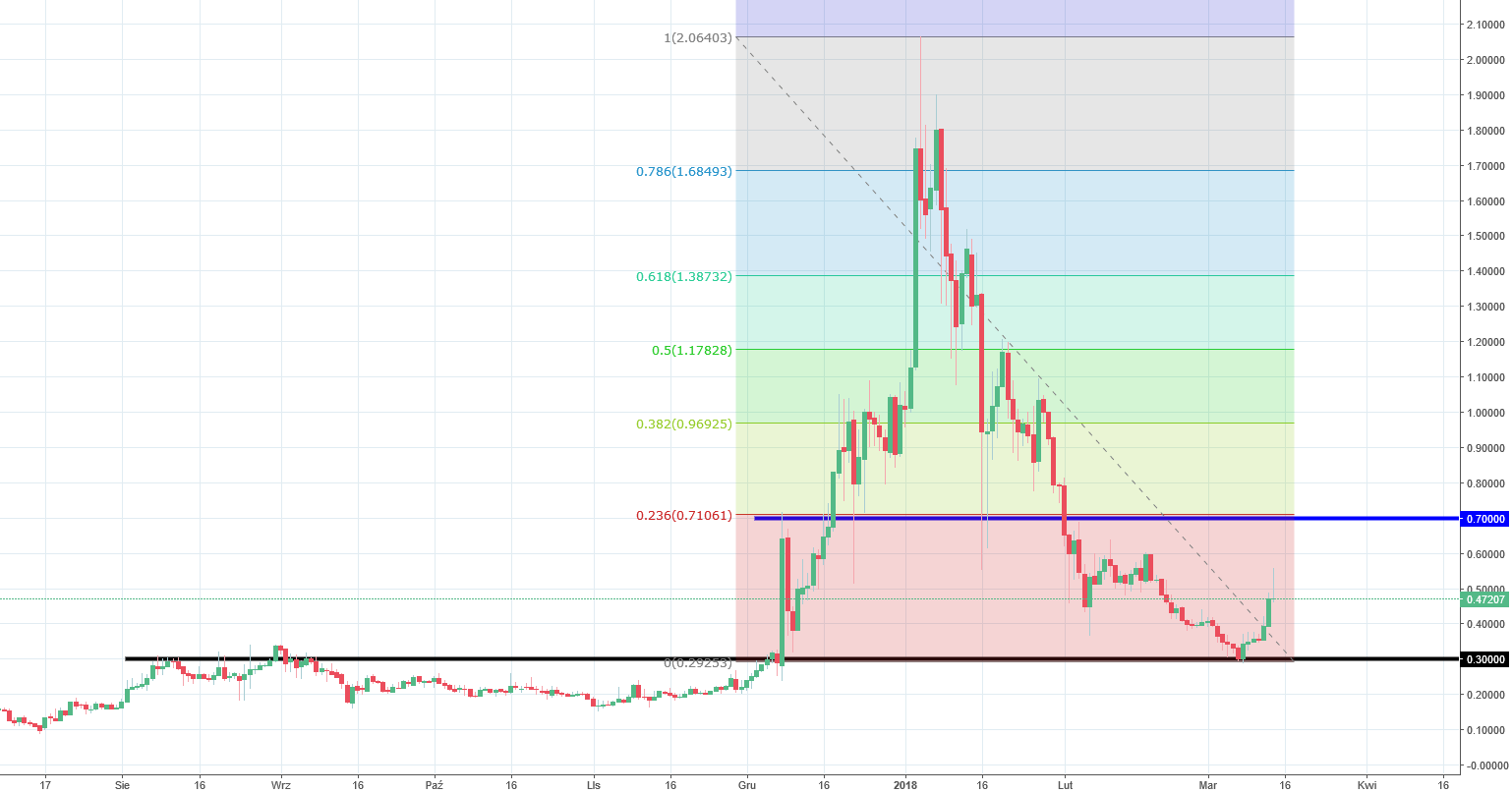 NEM is gaining today but the daily candle itself is very negative. On the D1 chart, we do have a bearish shooting star, which may be the beginning of an end for this crypto. Past few days were good though. The price bounced from the horizontal support on the 0.3 (black) and went higher. The potential target for this movement was the 0.7 resistance (blue), which in the same time is the 23,6% Fibonacci. That was a good target, at least till today, as the current daily candle can end this bullish correction as we speak.
So up or down?
As long as we stay below the 0.7 resistance, the sentiment is definitely negative and we have much bigger chances to test the 0.3 support again.