As you probably know, the general sentiment for cryptos is currently negative. Sentiment is one thing though and trading signal itself is the other. Sometimes, we know exactly what the sentiment is but we cannot spot a good trading signal (wrong place, bad risk to reward ratio etc.) NEO currently has both: negative sentiment and a sell signal.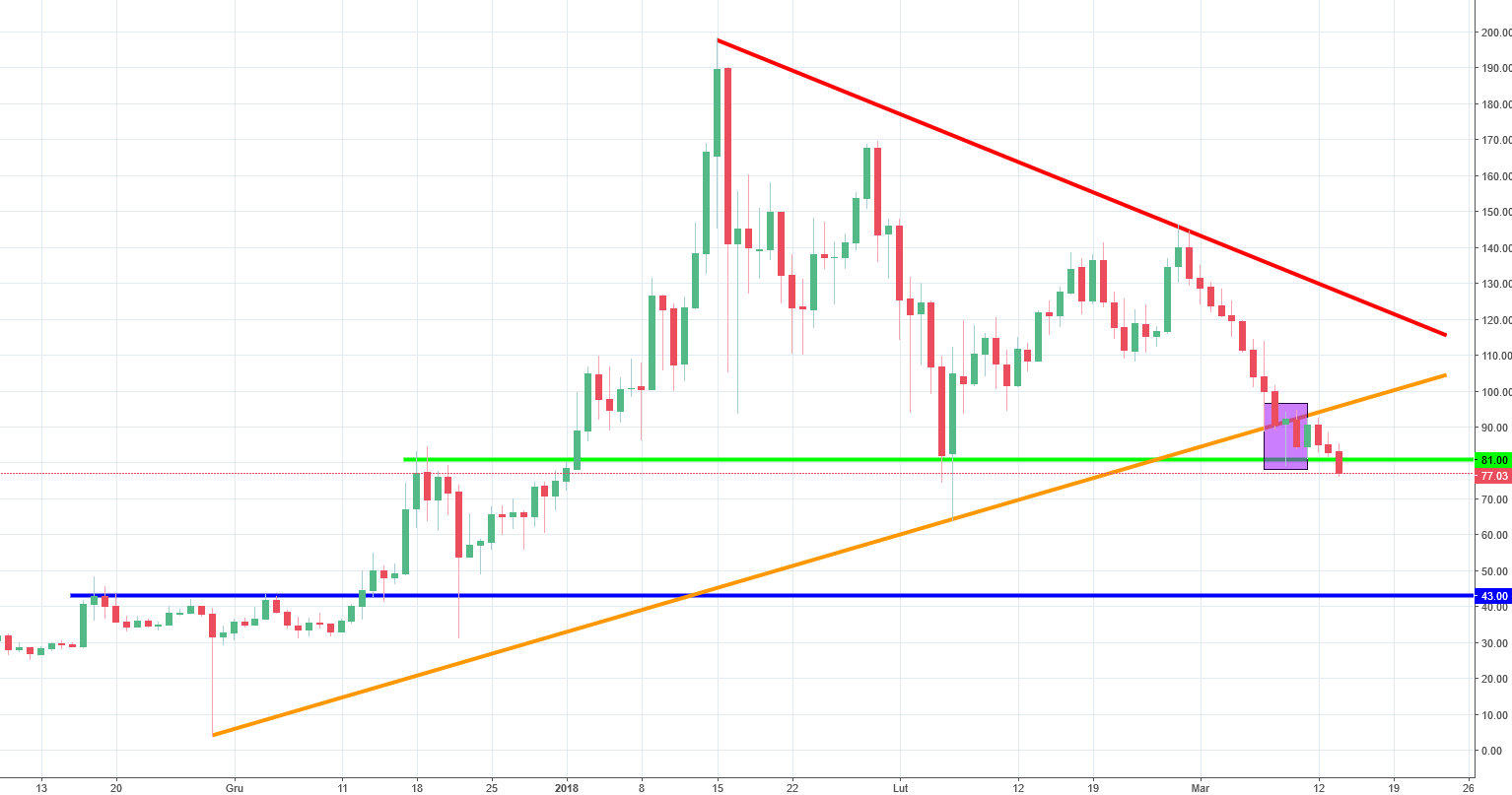 Sell signal comes here from the breakout of the horizontal support on the 81 USD. That would be the first time that the price would close below this level in the whole 2018! In addition to that, we broke the mid-term up trendline (orange). What is more, on 9th of March, NEO made a daily hammer on this support (which was positive) but failed to initiate a bullish reversal. As they say: if the price does not want to go up, will probably go down.
Where is the target?
43 USD – that level seems like a reasonable place for that. That would mean almost 50% drop from current price but for cryptos, it is nothing. Most of the traders already got used to that, right?