Another instrument will make its debut on our portal – ODEM. This crypto is one of the biggest gainers today (+4%) but that does not mean that we do have a buy signal here. Actually, this rise may be an interesting opportunity for a short position.
The whole bearish story started in August, when the price made local long-term highs around 0.54 USD. Since that, we do have a proper bearish trend but October and November brought us a nice bullish correction. In our opinion, this correction ended few days ago, which is a direct reason to go short. We do have few technical factors that support our negative approach. First of all, correction ended with a double top formation. In addition to this, the price broke the mid-term dynamic support (red) and the horizontal one around the 0.2 USD (yellow). To make this setup even more complete, after the breakout, those supports were already tested as newest resistances.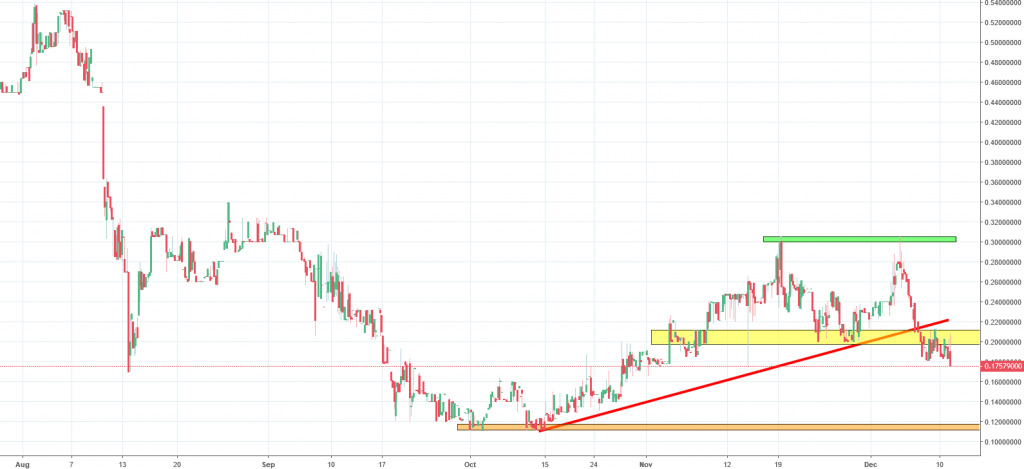 The sell signal is ON, as long as the price stays below the dynamic red line. Our current target are the lows from October (orange), chances that we will get there are very high.