New developers have to be very creative with the name of their new coin/token. You can already count them in thousands. You need to be even more creative to come up with the three letters shortcut used to write a trading symbol. Some of them can be on point like THC for Hemp Coin or OMG (popular 'oh my God') for OmiseGo.
Today I already mentioned a coin which had a different chart than most of the other coins (Monaco). Now, time for the second one – OMG.
Is the chart really different?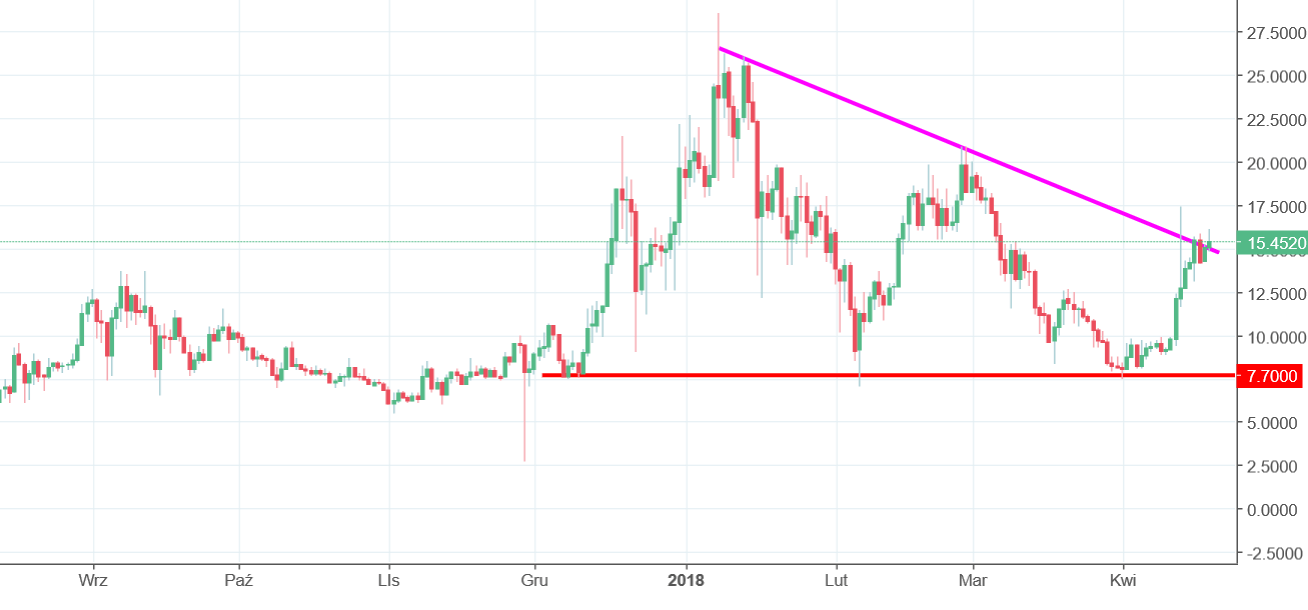 Yes, First of all, the drop since the peak was not so strong. Yes, we lost a lot but still less than the vast majority of the market. What is more, we had quite strong reversal at the end of February. From this, you can see that the situation is quite alright. That can be also seen in the current price movements. From the local lows (red lines), OmiseGo rose already around 100% and is now breaking the down trendline. That is a legitimate buy signal, which can drive us to the all time highs – a scenario, which for other altcoins is currently not reachable.