The best crypto today is PIVX. We are up over 21% and most probably, this is not the end of an upswing. The price broke an important resistance and is currently testing the second one in a queue. Definitely an important time for this instrument. Previously, we talked about the PIVX on the 27th of August and we saw a chance for an upswing:
"What is still missing here is the breakout of the green horizontal resistance. Once the price will close a day above that resistance, we will get a buy signal. As long, as we stay below, buying is still not an option."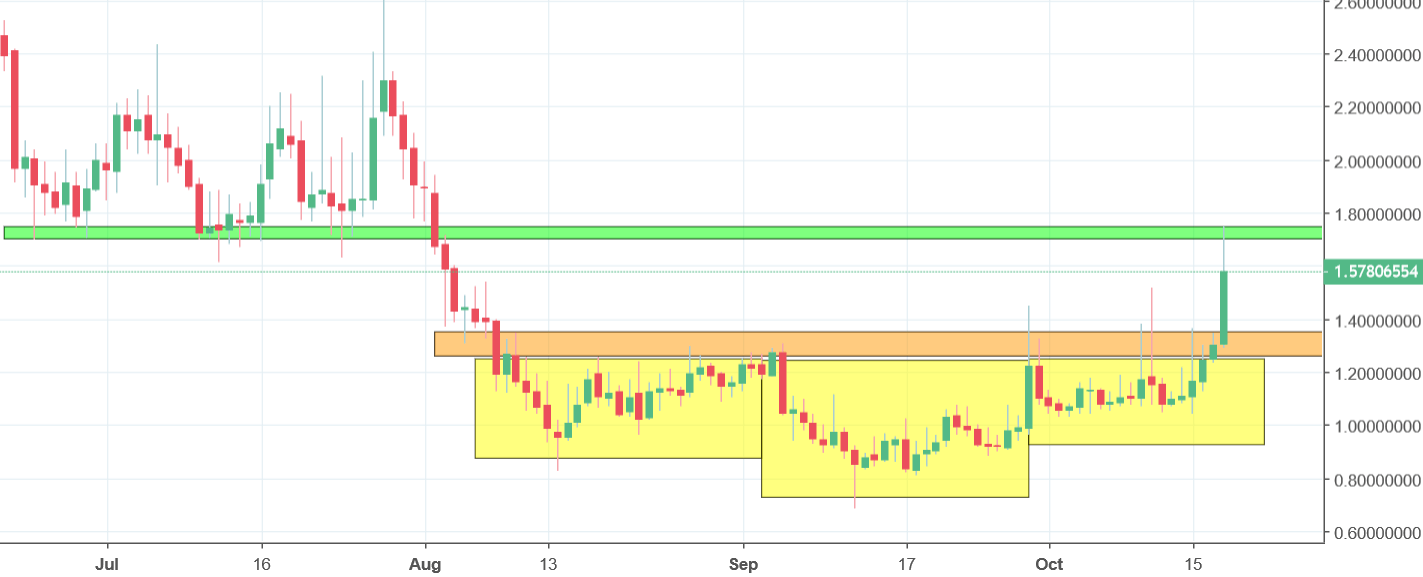 For this buy signal we had to wait…till today! That resistance that was mentioned back then, was eventually broken this morning!. In the meantime, the price created an inverse head and shoulders pattern (yellow). The orange area is in the same time a neckline of this formation. The second resistance mentioned in the first paragraph is the green area around the 1.72. As long as we stay below, there is a positive sentiment but I am not convinced about the buy signal. I am a bit sceptical towards those surges on the crypto market. Very often they ended with a slide so entering after only one day of rises is not the best idea on the record.