Second cryptocurrency of the day is PIVX. On this crypto, we are very close to receive a major sell signal. If you are the owner of this altcoin and you have a weak heart, it would be better to stop reading right now as we do not have good news for you.
Big picture does not look too good. The price declined from the 15 USD to almost 3USD. You can say that this is a typical story for this market and you would be right but there are some altcoins that were doing much better than that. PIVX is not one of them.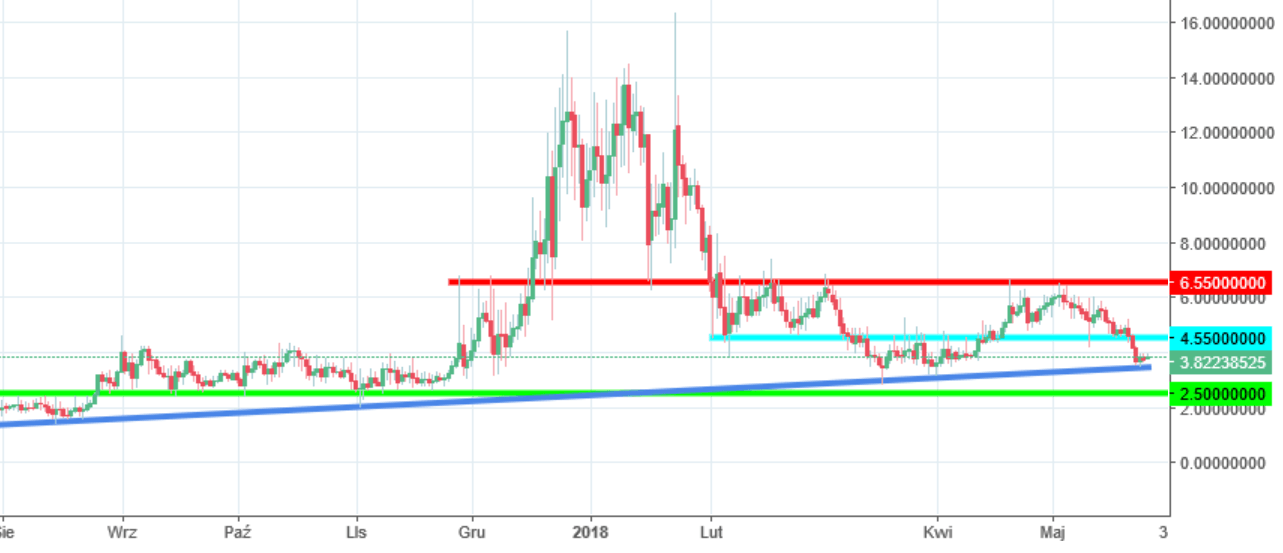 When You look on the supports and resistances, we are below 2 and above two, so the chances looks equal. That is just an illusion as the pressure on the supports rises and we are very close to break them all. The last two supports are: the dynamic up trendline and the horizontal one on the 2.5 USD (green). Chances that we will go below are currently very high and that is our scenario for the nearest future.