On Wednesday, we have three coins that had never been analysed on this site. The first one is the Power Ledger, which is having a great session today so far and we may be seeing a start of a bigger bullish reversal.
POWR is trading very technically. Since the beginning of the May, we saw a bigger drop, which was restricted by the black down trendline. That line was broken at the end of June, which was a first step to the positive sentiment. Currently, the price tries to break the upper line of the flag (orange line), which would be very positive.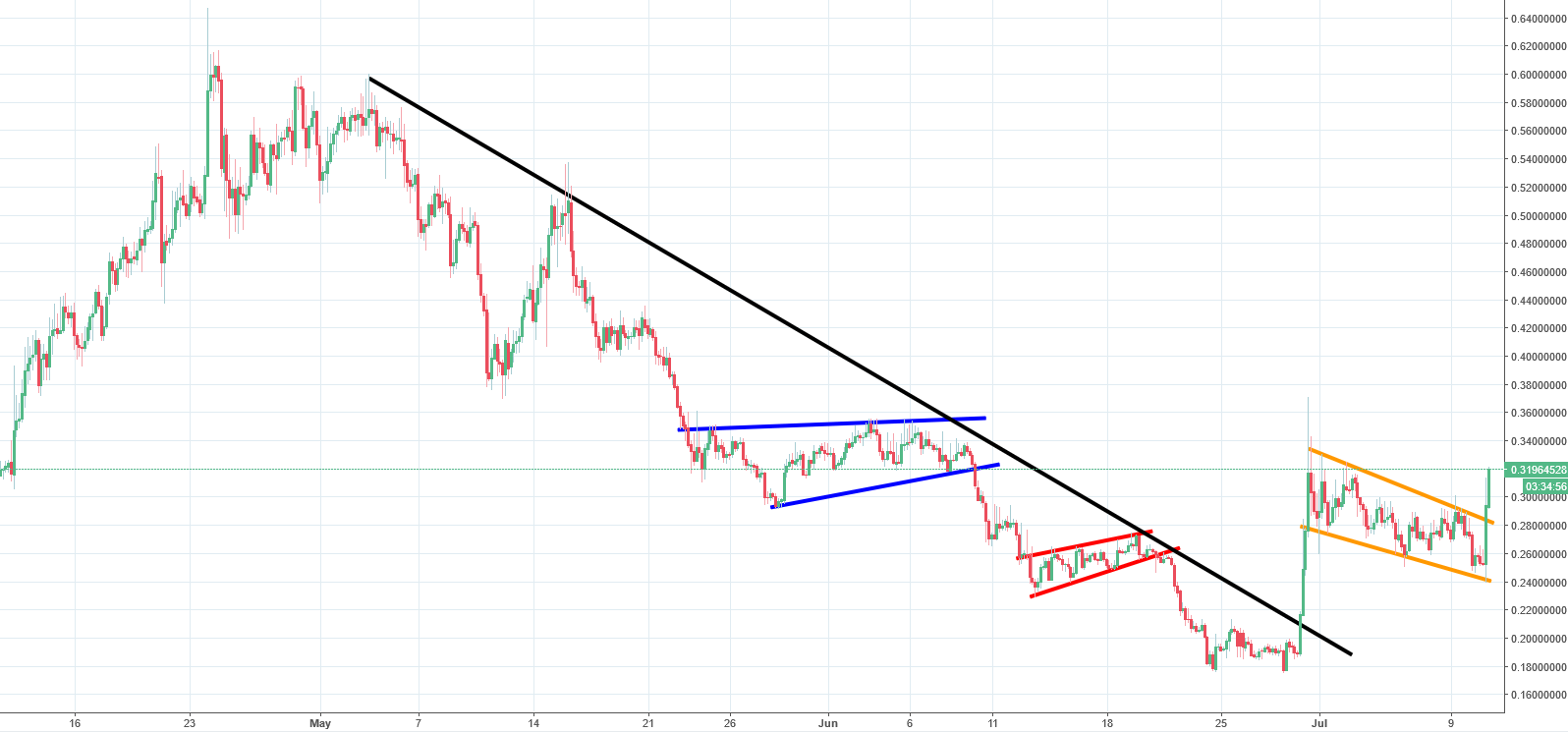 Why should we trust that pattern?
Most recently, POWR is respecting formations with a great accuracy. Previously, we had two wedges (blue and red) and both of them resulted with a textbook drop. The price closing a day above the orange area will be a nice signal, so stay sharp!