Now, time for Qash. Surprisingly, this will be the first time that we will be talking about this crypto. Today, Qash is one of the biggest gainers with a 6% upswing. Although we do have a positive sentiment today, the overall outlook for this coin is rather negative.
Qash is still in the long-term down trend. The price is making lower lows and highs. Most recently, the price made two corrections and booth of them were flags – that is very technical. First flag (red), resulted with the breakout of the lower line of this formation and a downswing. Second flag (blue) also resulted with a breakout of the lower line and…yes, for that, we still have to wait a little bit as the breakout happened two days ago.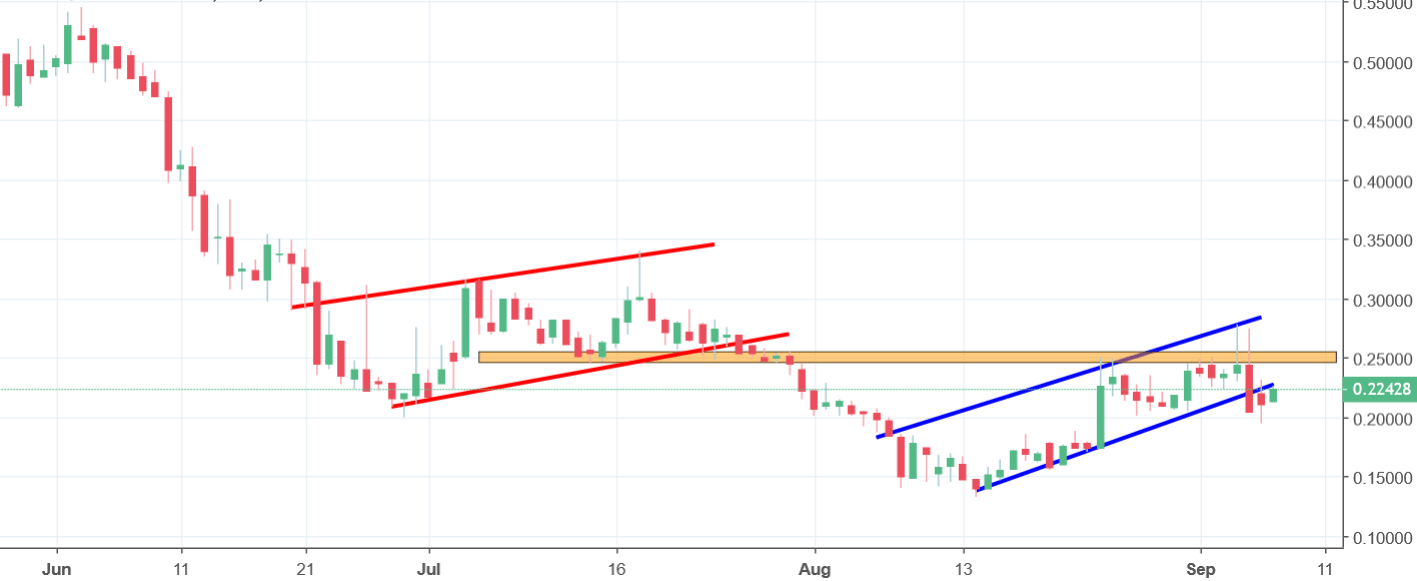 On the chart, we can see a clear resistance – 0.25 USD (orange). The price bounced from that level. Technical analysis principles are telling us, that as long as we stay below the orange line, the sentiment is negative and we should see a further decline.