Last piece of the day is about the ReddCoin. I picked this one as it is also one of the biggest losers of the day (-7%). That is very interesting taking into the consideration the fact, that yesterday's candle was very positive and many traders thought, that today, we should definitely climb higher.
It did not happen and instead of that, the price is declining. For the past few months, situation here is not so bad actually. Most of the coins are under heavy bearish pressure but the RDD is in the sideways trend and is closed in the tight range between the black resistance and the blue support. Most recently, we bounced from the support, so if the sideways trend should continue, we should see a further upswing.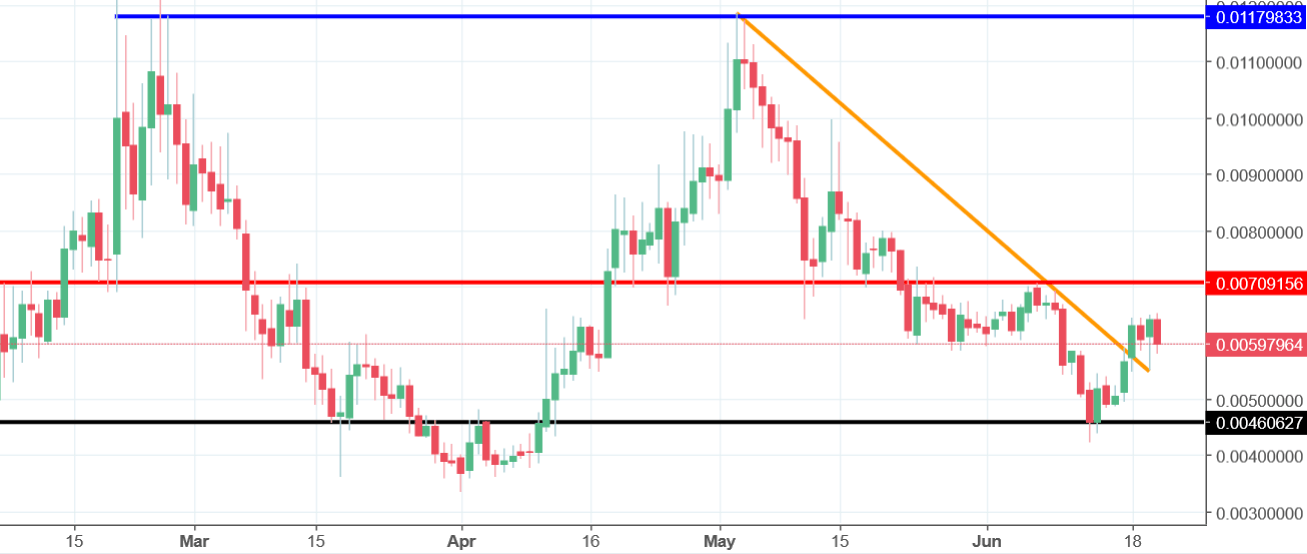 Positive scenario here is promoted by the fact, that the RDD broke the mid-term down trendline (orange).So far, it is too early to claim the bullish victory but buyers are very close to do that. All we need for a buy signal is the price closing above the red resistance. Positive sentiment will be denied, when the price will break the black line.