Tuesday brings optimism to the Crypto Market. Most of the top instruments are on the green side of the market. The best one among top cryptos is the Ripple, which as for now, is climbing around 10% higher. 12th of October – that is the day that we were talking about this crypto for the last time. Back in that day, we were after few days of the downswing but we saw a ray of light in the tunnel:
"As for now, we do have a bounce. No wonder, this is the last support that is left. Breakout will give us a strong sell signal. As long as we are above, buyers can still have hope. "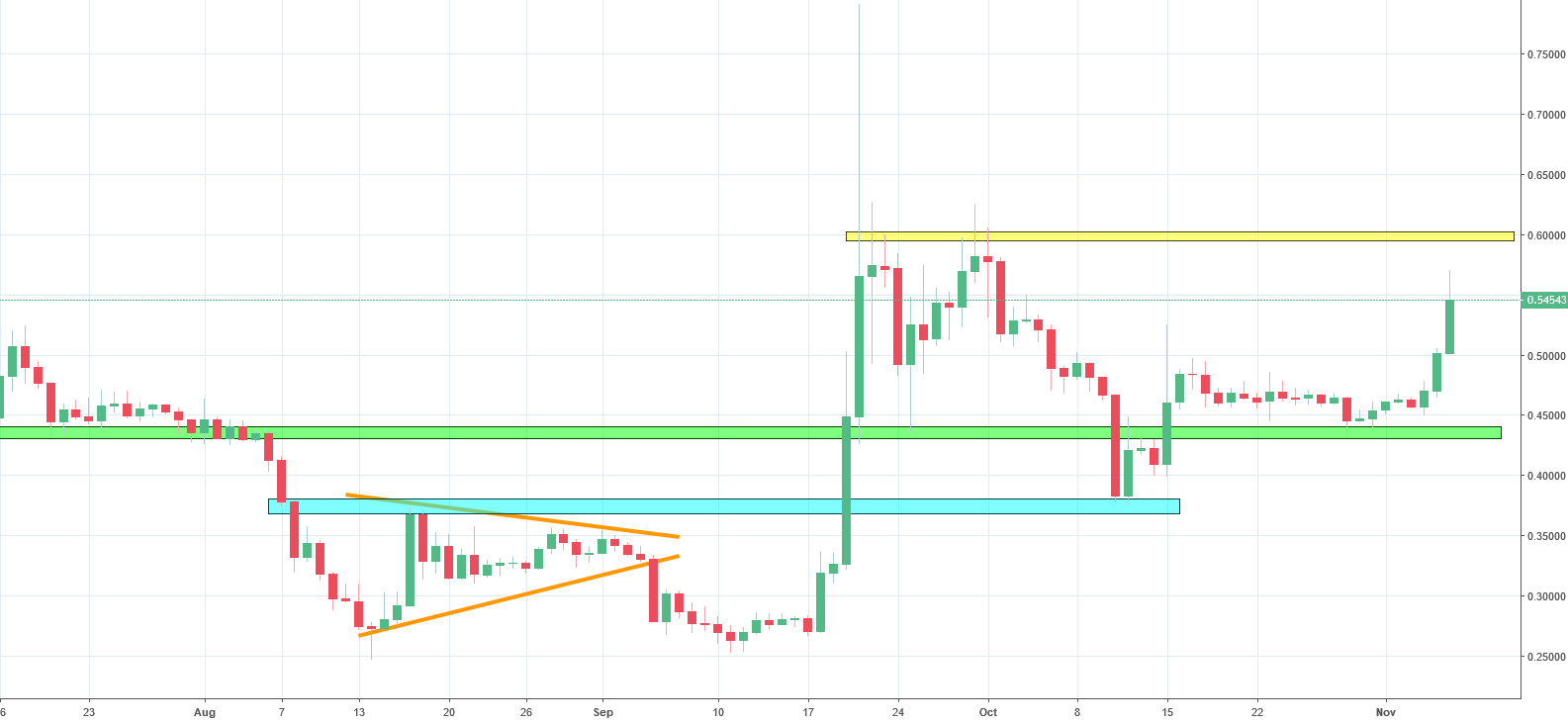 You know what? That support was the one! Buyers managed to hold the price above so the hope did not die. On 12th of October, buyers started a proper correction, which should be continued in the next few days too. The closest target for the buyers is the horizontal resistance on the 0.6 USD (yellow). In my opinion, the price getting there is almost certain. What will happen later depends from the price action on that resistance. A breakout will bring us a long-term buy signal, a bounce will bring us a more negative approach.