Well, they say that sometimes you win and sometimes you learn. On the Ripple we learnt. Our analysis from the 10th of April was bad. We were bearish and the price surged higher, putting our negative outlook to the trash. This is this 10% that we are often talking about. 90% of the time we are right but the rest…yes, rest is a lesson. Let me recap:
We still see a chance for a further drop. Especially after what happened here recently. 3rd and 4th of April brought us a bullish engulfing pattern and yesterday we received a shooting star on D1 chart (small but significant). With all this, our view remains bearish and we are almost certain that the 0.3 will be eventually tested. "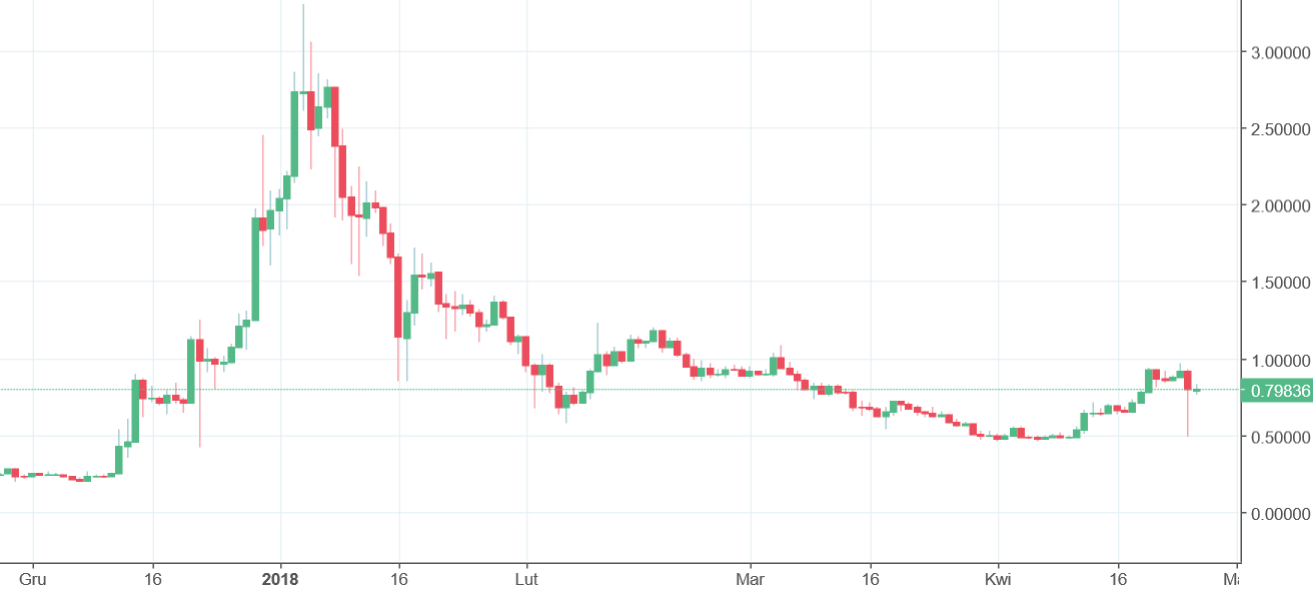 0.3 was a target and 0.65 was a resistance. Straight after that piece was written, the price went significantly higher, crashed that second level and aimed the resistance around the 0.9. That is were we stopped. Ripple have problems with this level since the 20th of April but from the price action, we can assume that we have chances for a further upswing. This optimism is based on the yesterdays candle, which is negative but has a long tail. It means that on the lower levels there is a demand and that people are generally hunting for bargains on the XRP. If there is a willingness to buy, the price should eventually climb higher.
The proper buy signal will be triggered once the price will break the resistance on the 0.9 and will step on the 1 USD. Chances for that are quite big.