New crypto in the family of the ForexNewsNow analysis – SALT (Secured Automated Lending Technology ). They advertise themselves as a blockchain backed loans, where you can leverage the blockchain assets to secure the cash loans. Definitely an interesting idea in this developing crypto world.
Chart here is similar to the rest of the crypto instruments. We had a huge rise in December and January and a very similar slide towards the new lows in the following weeks. On the 19th of April, SALT created a buy signal by breaking the resistance on the 3.30 USD (green). After this, the price went higher, aiming the 6 USD (black) but lost the momentum few days after the buy signal was triggered.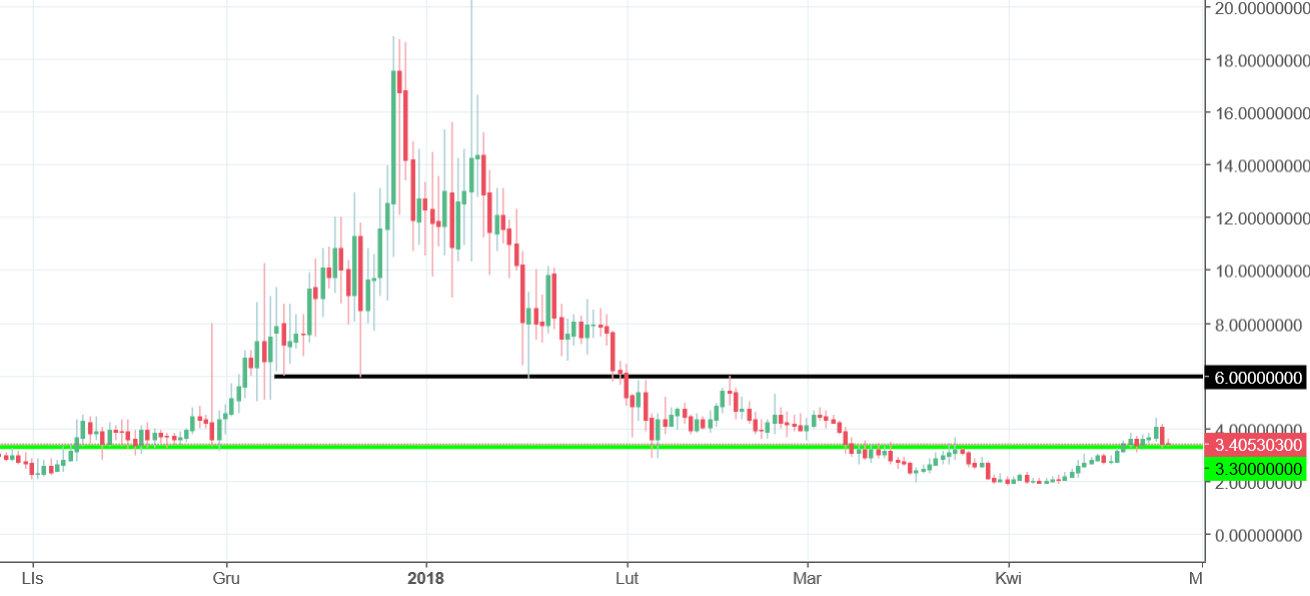 Luckily for the buyers, we are still above the 3.30 so the scenario of the broken resistance being tested as a support is still in the game. I am afraid that this support will be broken soon though. The drop from yesterday looks strong and seems like it will be continued in the nearest future. Price coming back below the 3.3 USD will cancel the buy signal and trigger the opposite one with the closest target on the psychological barrier of 2 USD for one SALT.