Thursday analytical marathon starts with the SiaCoin. The last time we talked about this crypto on the 26th of April, straight after the spectacular upswing that drove the price from 0.018 to 0.031 USD (red). Sentiment was positive but we warned our readers about the importance of the red area:
"This resistance is important not only because we stopped there now but also because it was respected many times since the end of December. Breakout here should trigger us a long-term buy signal and open us a way towards new long-term highs. "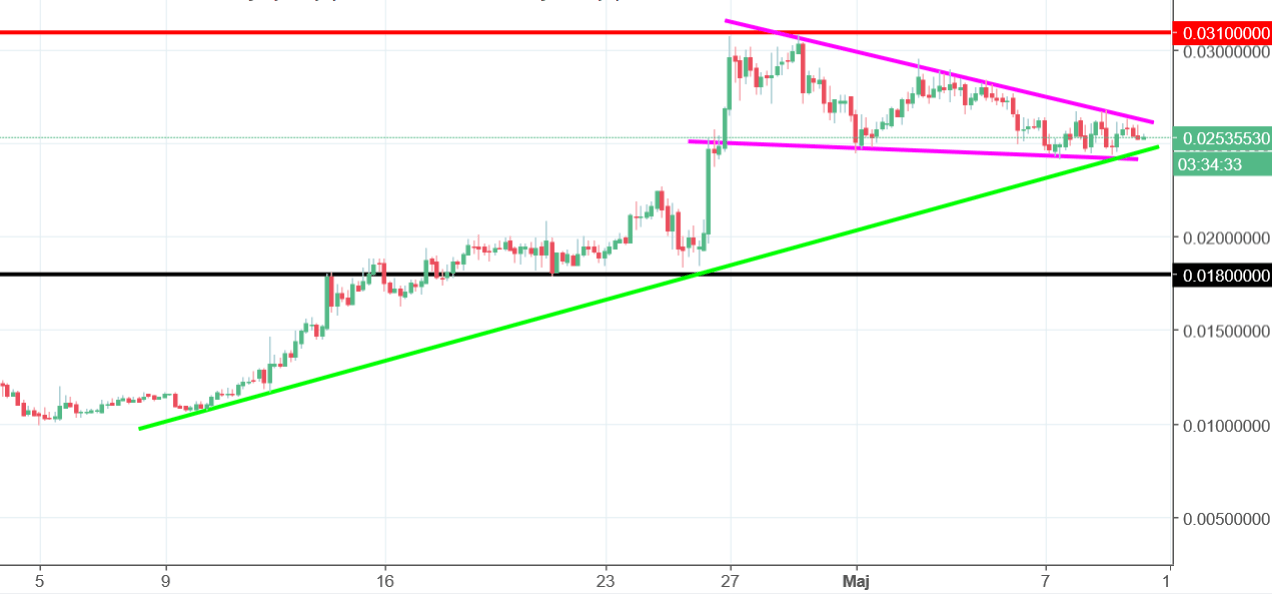 Indeed, the price stopped there for good and is still below that level. From the technical point of view this is just a correction. It is even perfectly shaped – like a wedge (pink lines), which increases the chances for a further upswing. The positive sentiment is additionally strengthened by the fact that we are above the mid-term up trendline (green).
As for now, the most probable scenario is the bounce from the green line and the breakout of the upper pink, which should lead us towards the resistance on the 0.031 USD. It looks like that resistance should be broken relatively soon.