SEBA Crypto AG, a Swiss startup has chosen smartTrade Technologies as its trading platform. Why smartTrade? First of all, it provides multi-asset electronic trading solutions with 19-year-experience and a global presence in the industry. smartTrade is able to fulfill the requirements of SEBA with the help of its innovative technology and its ability to provide pricing engine, distribution, order and risk management, analytics and TCA (Transaction Cost Analysis) and Smart Order Routing (SOR), as well.
Since SEBA aims at building the progressive technological bridge between the traditional and the crypto worlds, it is vital for it to partner with the company, which will support its plan of providing the highest standard of crypto technology. SmartTrade will also offer SEBA hosting and collocation services, which already passed the strict security testing (SOC2 Type 2).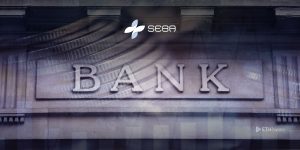 About SEBA Crypto AG
SEBA is a pioneer in the banking industry with the ambition of becoming the world's first licensed and supervised universal crypto bank offering leading crypto-asset financial products and services in the industry. SEBA's team is comprised of global leaders and experts in banking, financial markets, FinTech, and Blockchain and they have a great potential to help both traditional and crypto market customers to use their opportunities properly. SEBA is in contact with FINMA for the application of a Swiss Banking and Securities Dealer license, which will allow SEBA to offer a comprehensive range of banking services to institutional, corporate and individual clients.
What does SmartTrade provide to SEBA?

Being the partner of this Swiss startup is a big pleasure and challenge for smartTrade team. As its CEO, David Vincent mentions, they are thrilled to be the part of this innovative project of the financial industry. SmartTrade started investing R&D resources in blockchain and crypto assets before and they already made a strategic decision to provide SEBA with multi-asset-class trading technology. Moreover, they offer SEBA the trading solutions supporting Foreign Exchange, Fixed Income, Equities, and Derivative asset classes, which have connections with over 100 liquidity providers, aggregation and smart order routing. This fact also contributes to the reputation of smartTrade Technologies in a competitive market and makes them advantageous when working on the Blockchain, the technology, which is reshaping the financial world for now.