One of the biggest gainers among biggest currencies is Status. Today, we are up more than 8% but I think that this upswing may be coming to an end soon. To back this up, I have few technical factors on the daily chart.
Status is enjoying July as almost all days in this month were bullish (only one ended with a drop). Since that, the price almost doubled. We went from the 0.05 USD to 0.087 USD that we can see now. Bullish momentum is definitely significant!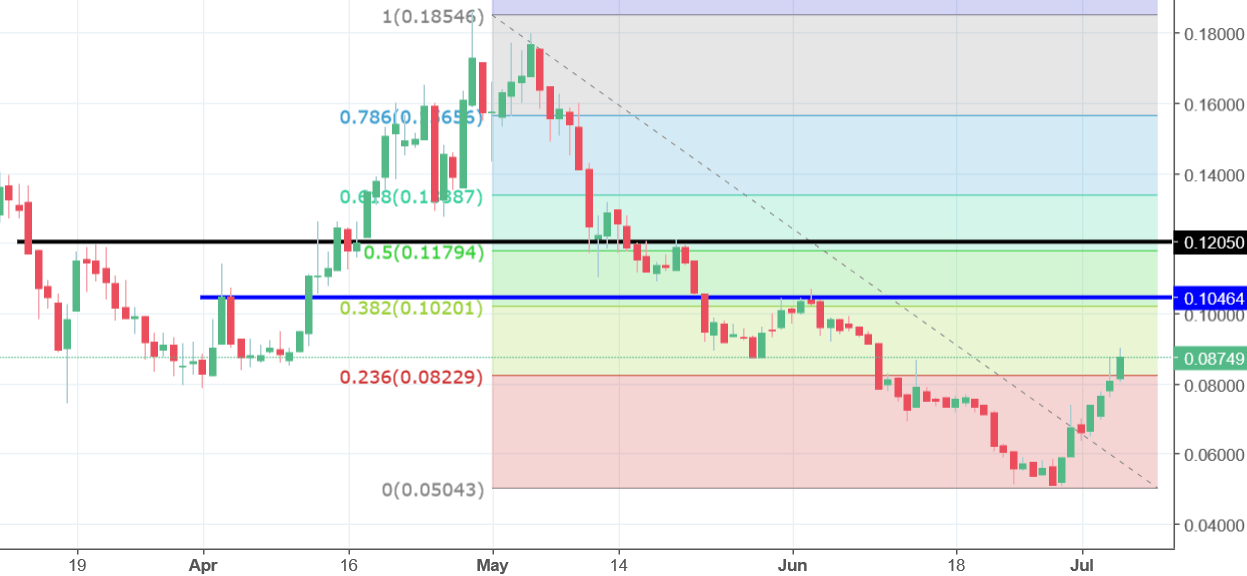 Today, the price managed to break the 23,6% Fibo (around 0.08 USD), which was also an important support in March and April. That should open us a way towards the next Fibos, on the 38,2 % and the 50%. In my opinion, those resistances will be strong and the Status price will reverse there. Maybe we will not receive a big bearish trend but definitely we should see a correction movement.
The main trend is negative and in the long-term we are still making lower lows and highs. Bearish approach will be cancelled, when the price will break the highs from May but that is less likely to happen.