Using the example of Lumen, we will show you, how can the glass can be half full and half empty in the same time. In general, the situation looks bad but we do have some signs of a possible reversal. On the other hand, the technical analysis gives us also few bearish factors that can attract more sellers.
Who will win this game?
First, let's start with the buyers. Potential bullish factors include: the main up trend (still) and the wedge formation (orange lines). This is a bullish pattern and breakout of the upper orange line should bring us an upswing. What is more, we are still above the major support on the 0.28 USD (green).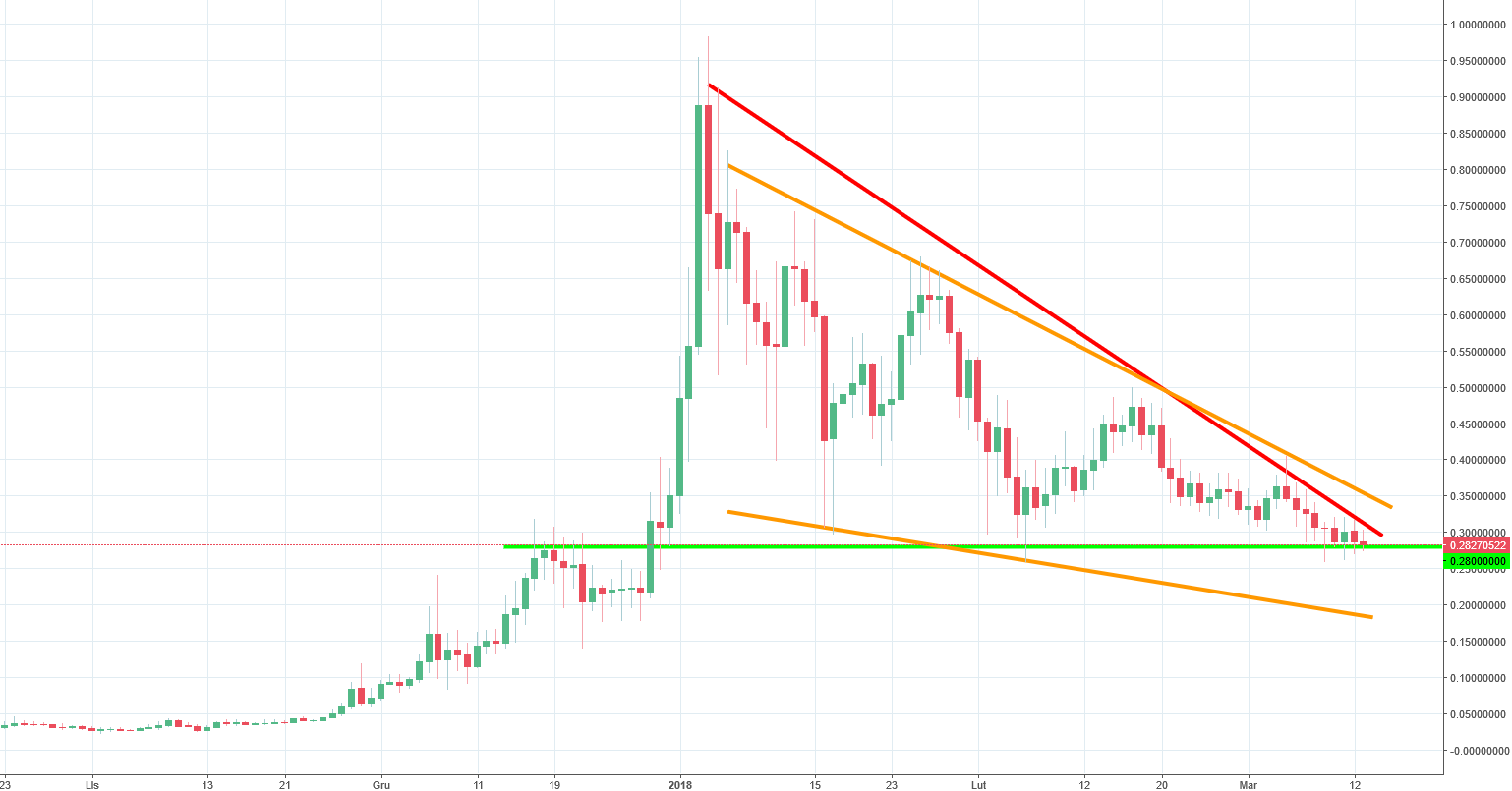 As for the bearish factors: since the beginning of the January, we do have a strong reversal, which wiped out vast amount of cash from the this crypto. In additional to that, we are below the mid-term down trendline (red). Another thing are the recent price movements. Yes, we are above the horizontal support (green) but the price is not using it for a bounce. We are still very low and we do not see any signs of a demand here.
Taking all that into the consideration, our outlook is negative and in the nearest future, we should witness a drop, aiming the lower line of the wedge (lower orange).