The last altcoin for today will be Substratum, which will be analysed on our portal for the first time in history. The reason why we are going to analyse this crypto is that today, it is one of the best coins on the market (over 7% upswing). Is that the beginning of a bigger upswing and an invitation to go long?
Not so much. Trend here is bearish and we do not see any signs of a reversal. Only the fact that we are up today is nothing, comparing to the scale of the recent drop. This rise can be only considered as a dead cat bounce and actually an invitation to sell with higher prices.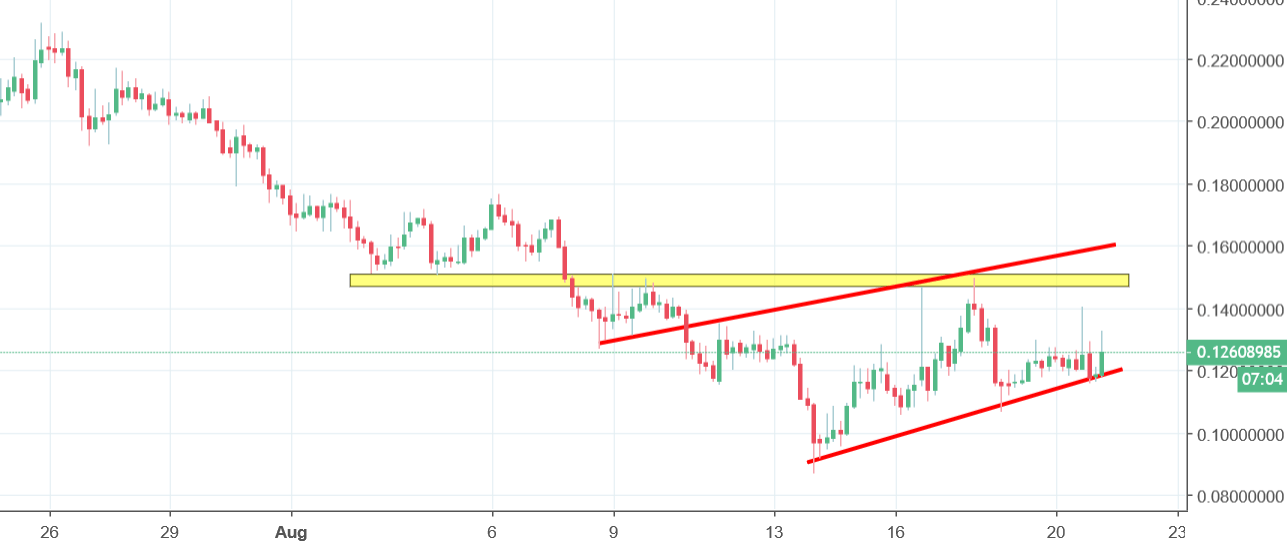 Technical situation is negative. The price is below the horizontal resistance on the 0.15 USD (yellow) and few days ago, bounced twice from this area. What is more, we are inside of the flag pattern (red lines), which is promoting a further downswing. The sell signal will be denied, when the SUB will break the yellow area but chances for that are rather limited.