As you can see, the positive sentiment is spread today all over the market. Our two previous analysis were bullish so we will keep this mood and I will show you another instrument with the buy signal – VeChain.
VeChain is a Chinese cryptocurrency project created in 2015, which already made cooperation with some big names like for example BMW. VEN was quite resilient to the recent turmoil. Yes, we had a sell signal and the price was in a downtrend but the drop was not huge and looked more like a big correction rather than burst of the bubble.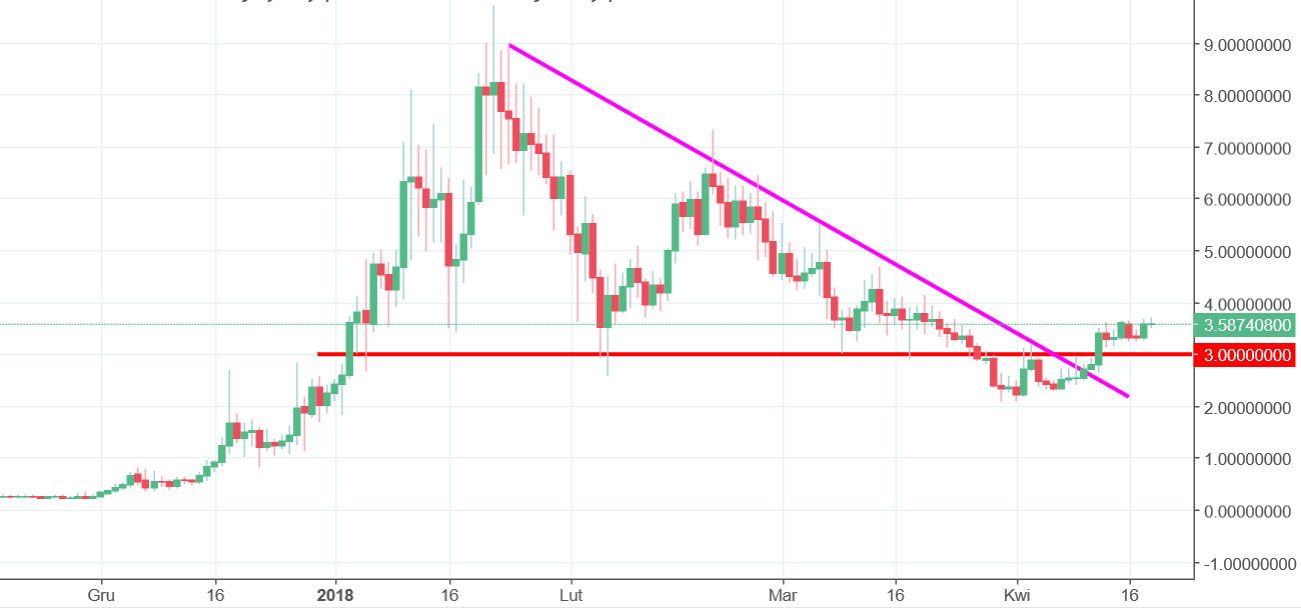 Signs of a reversal came here last week. First, the price broke the mid-term down trendline and then, later, price broke the horizontal resistance on the psychological barrier of 3 USD. Few days after that we are still holding above this level so it seems like this bullish breakout is sustainable and legitimate and should be continued in the next few days. Come back below the 3 USD will deny our view but this scenario is less likely to happen.