The second altcoin, which is today up around 10% is the Verge. For the last time, we mentioned this altcoin on the 17th of August, when the price was on the 0.014 USD and was trying to initiate a bullish reversal. That is what we said back then:
"In the past few days, XVG is climbing higher, mostly due to the hammer on the daily chart and the inverse head and shoulders on the H4. That is a positive sign that brings us a short-term relief. The scenario is positive and the target for this rise is on the yellow area around 0.02 USD. Long-term sentiment is still negative though."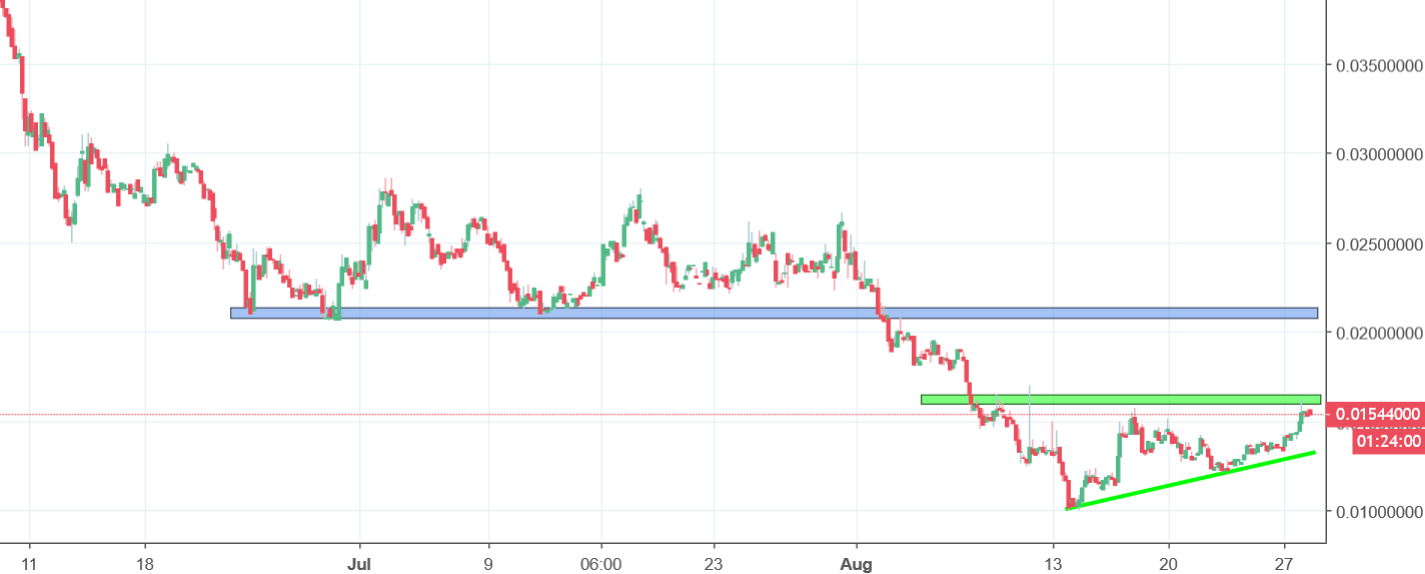 Yes, currently we are higher but in the meantime, it was not so good. The price did not go any lower either, just entered the sideways trend, which actually can be a positive sign here. Verge is currently testing the green resistance. Breakout of this area, with the current sentiment on the crypto market, is very probable. Price closing a day above the green area, should trigger a buy signal, with the possible target ion the blue resistance. Chances that we will get there are quite high but remember, you need to see the daily candle to close above the 0.016 USD first!