Today, we already analysed one big looser on the crypto market: Enjin (going down around 14%). The next one on the black list is Veritaseum (VERI). This coin is down around 13% today and also has a very negative technical situation on the chart.
First of all, it is worth mentioning here that the price of this coin is extremely volatile, so even a 13% daily change looks small. There are three main reasons why we are bearish here. First one is the bounce from the resistance on the 250 USD. It happened on the 23rd of March straight after a powerful rise that lifted the price from the levels around the 140USD (in one day!). It shows us that the buying potential got totally depleted and sellers should take control over the market.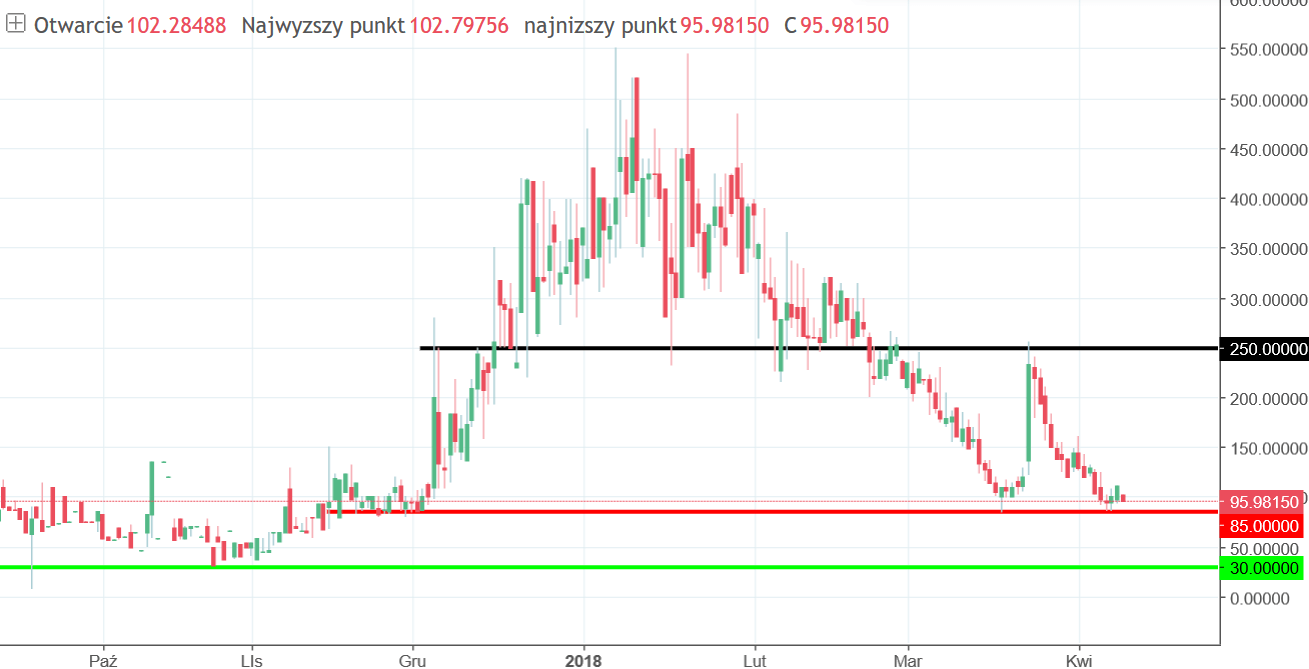 The next factor is the closeness of the 85 USD support (green), which is respected since November. Price action rules suggest a possible test of this area. Third factor is the total denial of the rise from the weekend. We can see that the players which were absent during the weekend want to see the VERI much lower than now.
After the breakout of the 85 USD, the next potential target will be the support on the 30 USD (green). Chances that we will get there are quite high.