Last hero of the day is Vertcoin. Maybe it will not be a typical analysis because the situation here is pretty simple. It will be more of a warning. Unfortunately, crypto market has many instruments, which are not very liquid and sometimes they can be controlled and manipulated with some 'suspicious groups'. What they are doing is buying a very cheap coin, then they initiate the bull run. In the later stages, bull run is joined by the external traders, who seek a great trading opportunity. The price goes up like mad driven by the greed of other traders. That is when initiators of this movement get out from their position capturing enormous profits. The ones that bought later on high levels get slaughtered.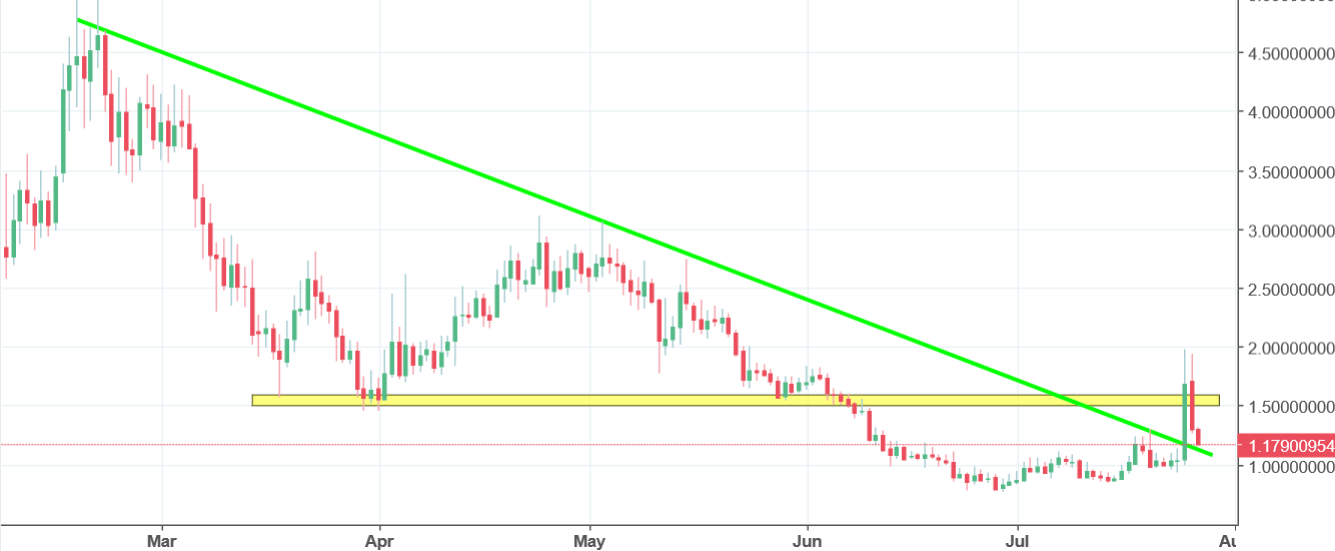 This practice is not only related to the crypto market. It happens very often on the small cap stocks on many exchanges. Anyway. This is what happened on the Vertcoin two days ago. The price almost doubled in one day breaking the down trendline and the horizontal resistance (yellow). Yesterday, this movement was almost entirely denied. Today, the price is dropping even more and we are very close to the completely erase all gains from Wednesday.
That piece is written t warn You from those situations. Bull runs happen and You don't want to be the one who bought on top. Be cautious and stay safe on the market!