The last analysis today will be about the Waltonchain. I picked this crypto because few hours ago, it was the biggest altcoin (230M USD) among the biggest losers during today's session. Not so long ago, the WTC was going down over 8%. The situation changed very fast. From one of the worst cryptos on the market, we moved to the asset which is now 2% higher than yesterday. There are two main factors that helped Walton to climb up.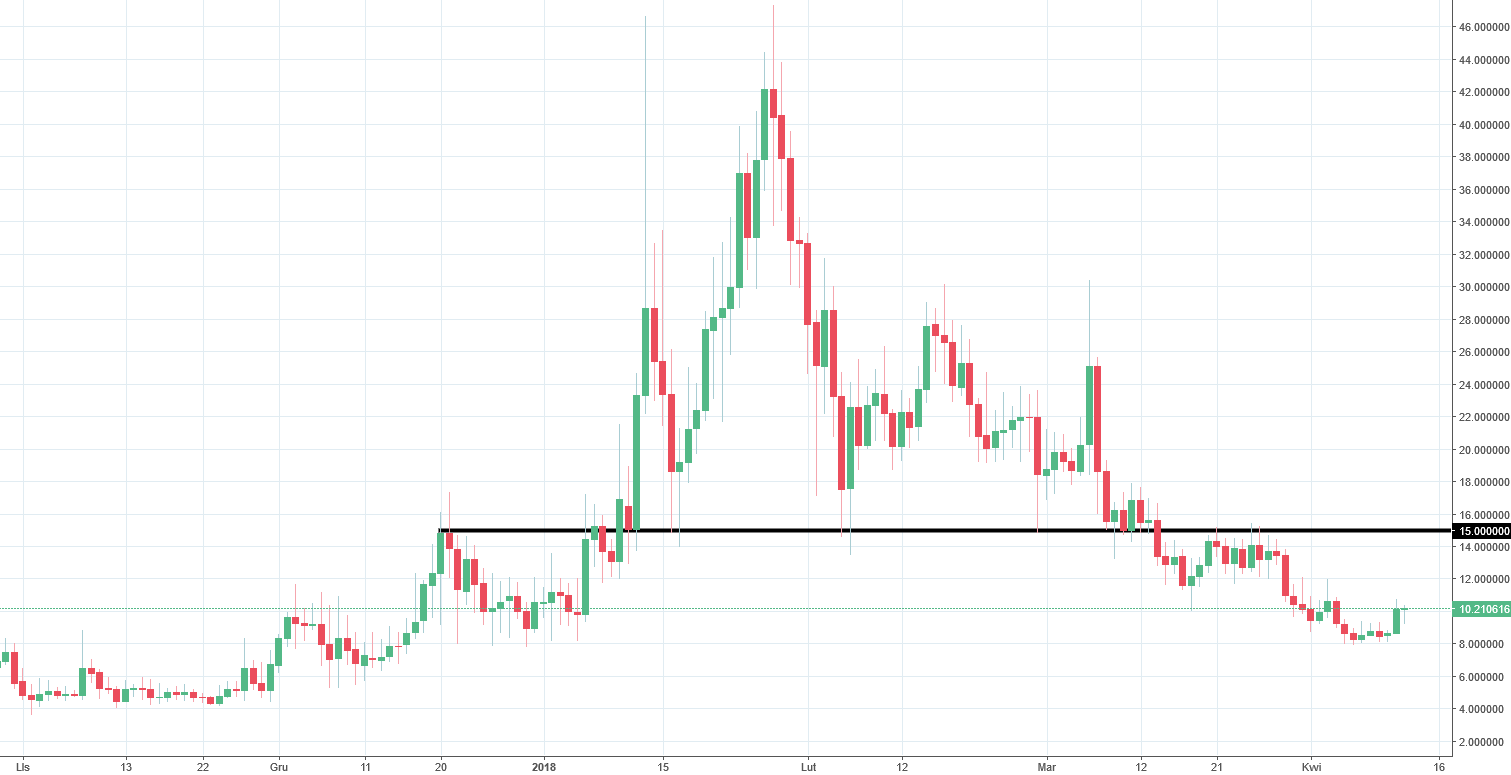 First one is obviously the general sentiment towards the altcoins. We analyse this market for quite a long time and we do not remember the period when we had so many buy signals. It looks like the reversal is here and should last for at least few days. Second thing is the yesterday's session. The price draw a nice green candle, which allowed to break the upper line of the boring sideways trend present here since the 5th of April.
Positive sentiment is in the air! The first target should be the line on the 15 USD (black). This area looks super important because it was a neckline of the head and shoulders formation, which after the breakout (14th of March) acted as a resistance (20-27 of March). With the reversal from today, chances that we will get there are quite high.