It seems the arguments and debate about bitcoin are not even close to ending, and now there's another storm brewing, one that might be the greatest to hit bitcoin prices.
Recent movements in bitcoin prices
Bitcoin started the year strong, hitting it's a high of $1,127 on the 4th of January which was just about $30 shy of the previous $1,151 high reached in 2013. Increasing demand in worldwide, but mostly China and other Asian countries like India which had decommissioned some of its bank notes drove bitcoin prices to its peak.
Soon thereafter, the People's Bank of China (PBoC) announced that it would be launching investigations into the 3 major bitcoin exchanges in China. The PBoC claimed there were acts of manipulation and fraud in these in these exchanges, and bitcoin users panicked. This action reduced demand after these exchanges agreed to impose charges for bitcoin transactions, and bitcoin prices fell to $785 on the 11th of January.

It wasn't enough, though, to keep bitcoin down, because prices recovered quickly to even surpass the previous $1,127 BTC/USD high. By the 3rd of March, the BTC/USD rate closed at $1,285 on most exchanges, after it had reached a peak of $1,325 within the day. Bitcoin once again took a hit after the SEC denied the Winklevoss twins' bad for a bitcoin ETF, and the BTC/USD rate fell to $1,099 by the 10th of March.
None of these minor challenges to bitcoin prices have caused any serious damage to the cryptocurrency, and people still believe in it. The most significant challenge is the one that's currently occurring, and this one is coming from the bitcoin community itself rather from outside. It's the debate about a bitcoin fork which is similar to performing an update to the bitcoin network.
This latest debate has dealt the biggest blow so far this year, pushing bitcoin prices below $1,000 for the first time this year. On the 24th of March, bitcoin prices had fallen to $942, and even went below $900 on the 25th for a while but closed at $959. At the moment, BTC/USD has resurfaced above $1,000, but there's still a lot of uncertainty around bitcoin.
What is a fork in bitcoin?
A 'fork' is a term used by software developers that essentially means update. A fork could either be hard or soft, with the former involving a mandatory update to bitcoin's block size. The team of developers who support this hard fork has dubbed their updated cryptocurrency Bitcoin Unlimited (BTU). The alternative is a soft fork which is an update to the bitcoin blockchain that keeps it the same but optimizes the code. This bitcoin will be referred to as Bitcoin Core (BTC).
How the bitcoin fork will affect bitcoin prices
If the fork does occur, it will mean that there will be two different types of bitcoin available for trade in exchanges – BTU and BTC. However, since BTU is a deviation from the original bitcoin code, many bitcoin exchanges are afraid that it may be prone to 'replay attacks'. Therefore, these exchanges have said they will not list or offer BTU until the BTU community prove that their version of bitcoin will be completely secure.
As for the users, this will leave them in limbo, not knowing what might happen to their bitcoins. The choice to convert bitcoin to either BTC or BTU lies on the wallet in which you keep your bitcoin and the exchanges. As a result of this uncertainty, many holders of bitcoin are selling their coins and this is what's causing bitcoin prices to plummet.
Once the fork happens, with both BTC and BTU versions available, this will mean that there will be double the number of bitcoin available. Obviously, this will make the value of bitcoin to drop drastically due to the increased supply initially. The consensus among most experts is that bitcoin prices will drop when the fork does happen, but what happens after that is unpredictable.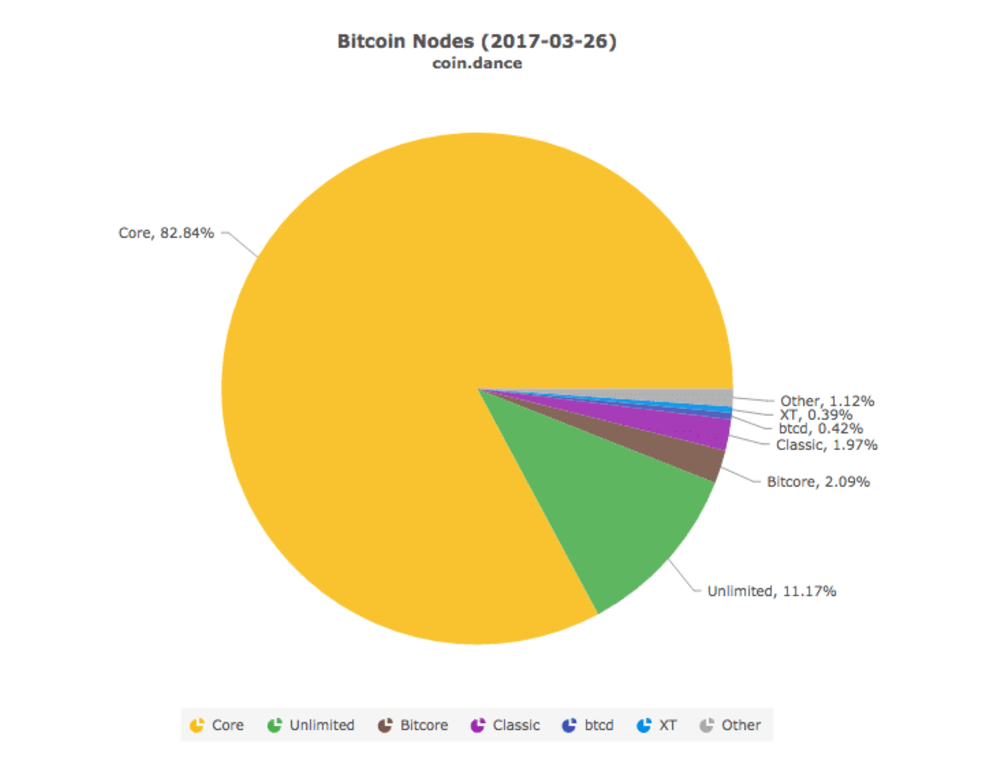 On one hand, there might arise a battle between the 2 types of bitcoin BTC and BTU as people sell one for the other. Right now, BTC seems to be the favorite, which would mean that BTU might quickly lose its value. Over time, one form of bitcoin will eventually become more popular, and the other will fade into oblivion. The popular form of bitcoin may, in the future, reach the current price of bitcoin above $1,000, but that's only if another alternative doesn't come along.
Already, other altcoins have become more popular, doubling their market capitalization since the 10th of March. Ether, dash, and monero currently hold the top spot as an alternative for cryptocurrency users, and they have a market cap of over $7 billion. Meanwhile, $3 billion has been wiped off bitcoin market cap, which shows how many people are getting out. This may be the chance for altcoins to finally catch up to bitcoin, especially if the bitcoin fork severely depreciates bitcoin value.
It is impossible to predict the future, of course, but what's obvious is that bitcoin is at a precipice that might either destroy it completely or build it up even more. If there comes an altcoin to replace bitcoin, then bitcoin may have a hard time claiming its position in the cryptocurrency market in the future. On the other hand, if it comes out the other end successfully, it will become a very efficient system, even more than it is today. This will make it even more popular, and we may see bitcoin prices hitting more historic levels.
What to do about the bitcoins you have
The safest option is to sell your bitcoins right now because of the uncertainty the bitcoin fork presents to bitcoin prices. However, the form may just be a blessing to some whose bitcoin may be doubled as a result of the fork into an equal amount of BTC and BTU, which would essentially double your investment.
The latter option is uncertain, too, and you should learn more about how your bitcoin wallet is going to handle the fork to know exactly what will happen to your bitcoins. This is why people are opting for altcoins, which are now gaining value and becoming a great investment asset.