Tuesday on the crypto market is mixed. The dominant colour is green but there are some coins that are experiencing heavy losses today. In the first analysis of the day, we will focus on the Zcash, which is one of the best cryptos in stake and is rising now around 19%.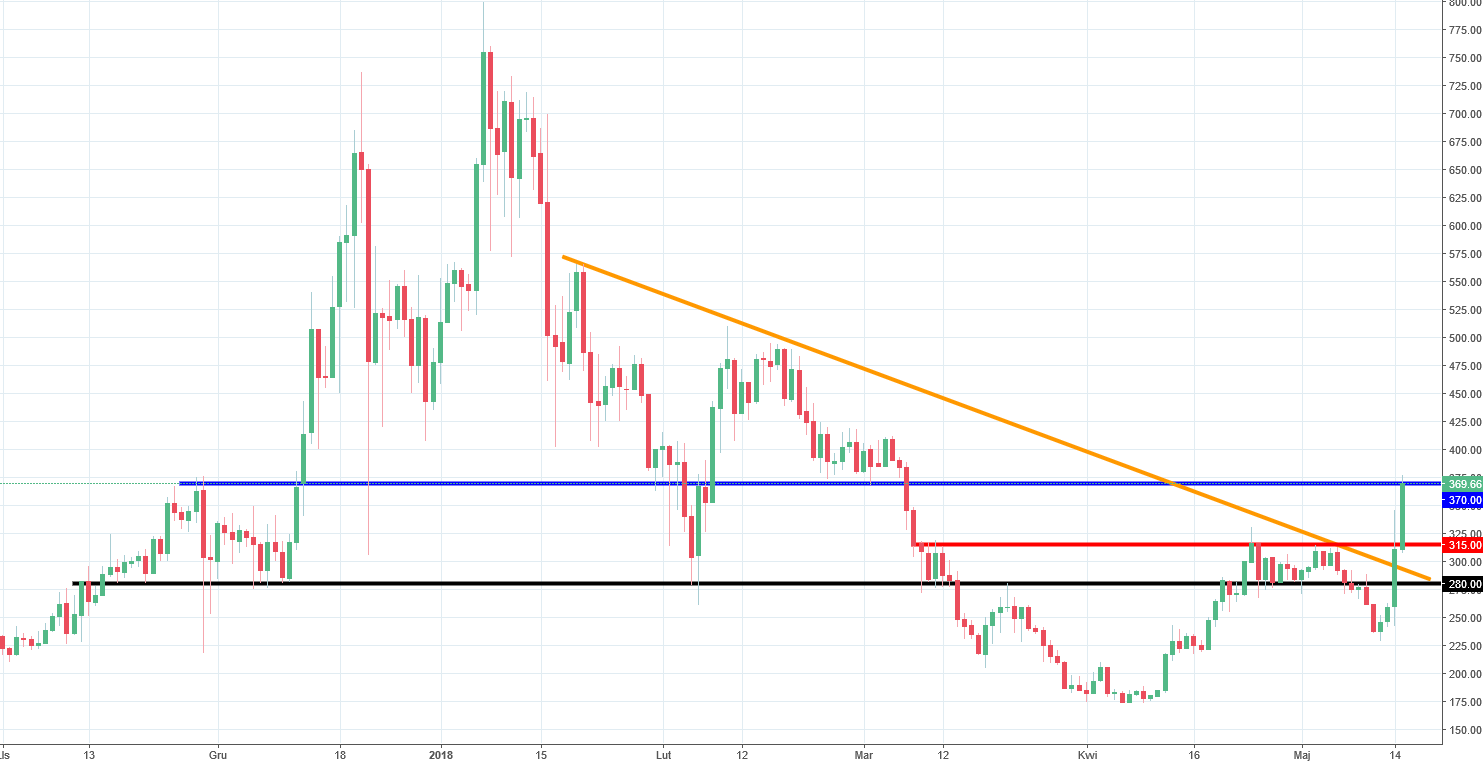 Few days ago, situation did not look so optimistic. The price was in a down trend and below the support on the 280 USD (black). There were no positive signs on the chart whatsoever. It all changed yesterday. On Monday, buyers performed a strong attack, which managed to break two important supports in one day. The first one was the 280 USD mentioned above and the second one was down trendline (orange). On Tuesday, the price is not loosing the traction and is pushing even higher. We already managed to break one resistance – the mid-term one on the 315 USD (red) and we the price is currently putting a pressure on another one on the 370 USD (blue).
The breakout of the blue one should leave no doubts and will be definitely a super strong buy signal for this crypto with the possible target around 700 USD.