Third technical piece of the day is about the AUDCHF. The pair has a nice bearish setup and we are very close to get the major sell signal on this instrument. Previously, we mentioned AUDCHF, on the 11th of October and we were also bearish. The price did not go down but followed the sideways movement. Well, trading is for patient individuals. The drop did not happen back then but in my opinion, should happen soon. This is what we wrote previously:
"As long as we stay below the red line, the sentiment is negative. The first target for the sellers are the lows from September and chances that we will get there are very high. "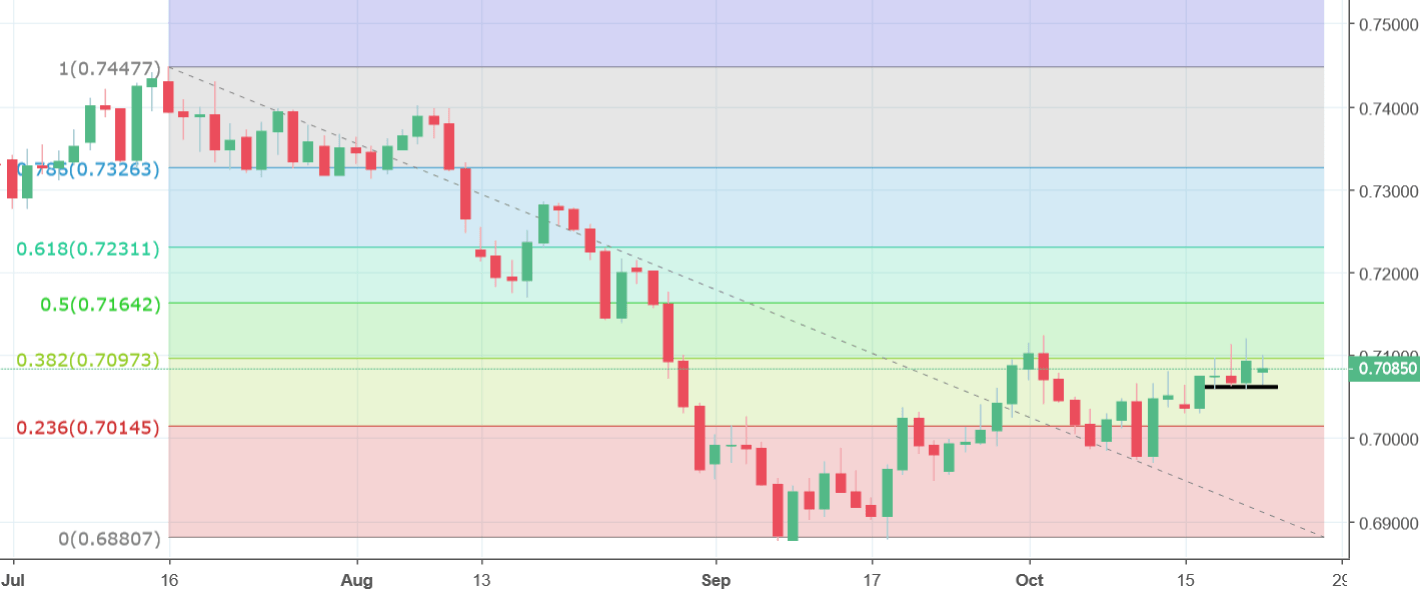 The price did not follow the H&S pattern mentioned in the previous analysis. Instead of that, we created the double top formation on the 38,2%, which is also negative by the way. In addition to that, the second top is strengthened by the presence of the shooting star candle patterns. The legitimate signal to go short, will be triggered, when the price will break the black horizontal line. The target for that drop are the lows from September.