Second instrument of the day is the CADCHF, which is a minor pair and will be analysed on our portal for the first time in history. Situation here is very interesting and we are awaiting for a major movement. As for now, it is rather quiet but the big volatility should come here eventually.
Setup here reminds me of the movie 'Inception' . So we have a large symmetric triangle pattern (black) and inside of that, we have a smaller one (red lines). Currently, the price is on the lower line of this pattern and I have to say that the selling pressure is rising. For the proper sell signal, we need to see the breakout of the combination of a purple (horizontal) and a red (dynamic) supports.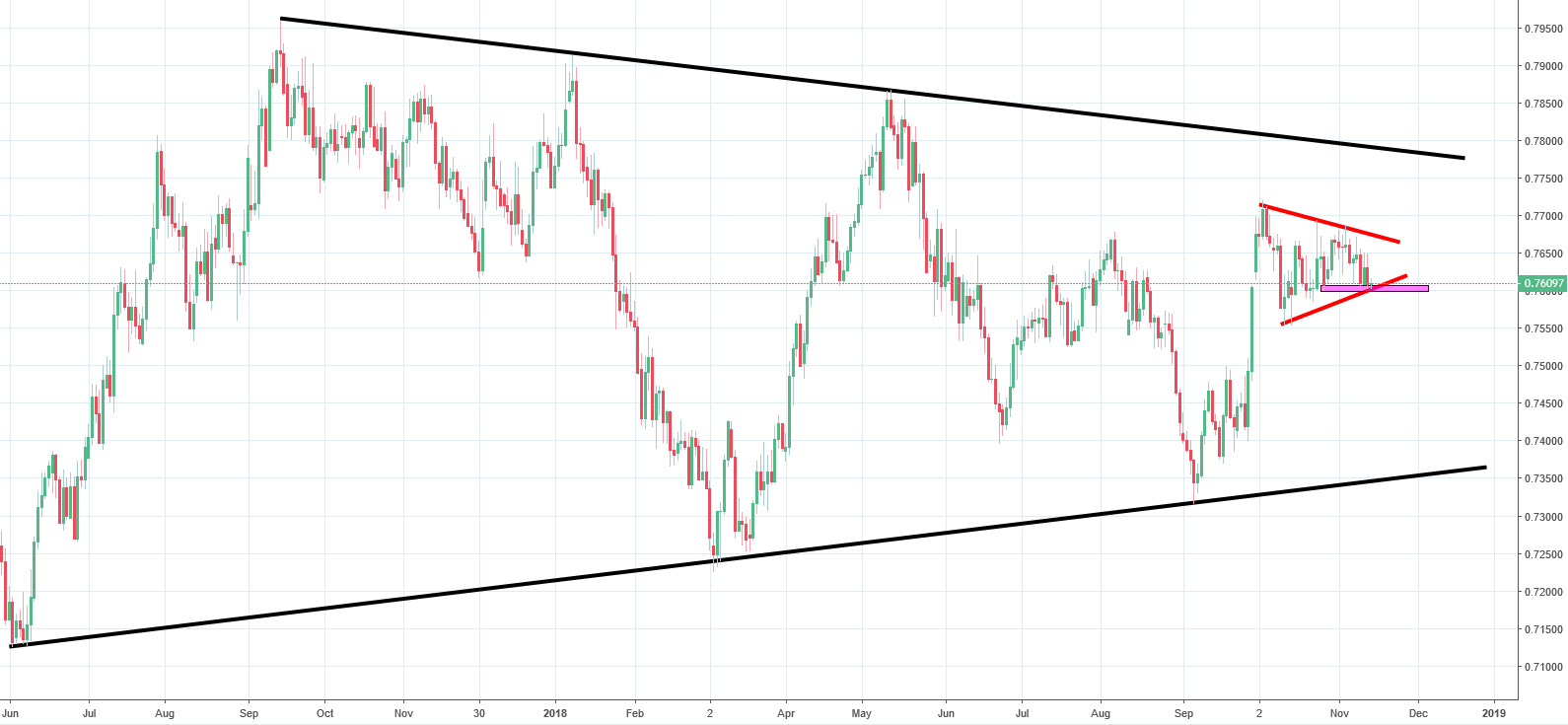 Price closing a day, below the purple area will be a legitimate signal to go short. On the other hand, the bounce and the breakout of the upper line, will be a strong buy signal. Somehow I think that the first option is more probable and I will be more preparing for that scenario.