Sometimes you win, sometimes you lose. On this portal, we usually win, almost always actually. There are some times however, when we are wrong. Time to deal with one of those analysis – CADPY from the beginning of October. Back in that day, we were positive about this instrument saying this:
"As for now, the buy signal is on. The potential target is on the orange resistance and chances that we will get there are very high. Positive sentiment will be denied, when the price will break the green support, which in current situation is very unlikely. "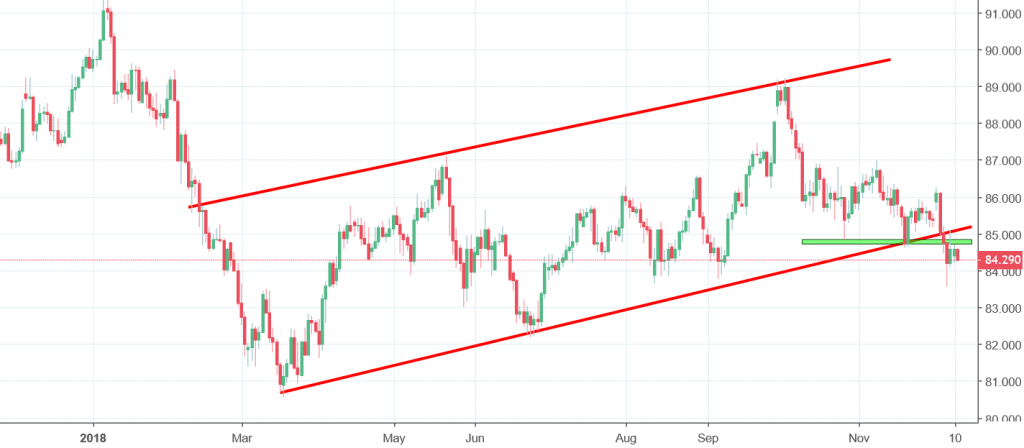 The price did not go much higher. Almost straight after that, we got a decline. The most recent development here is the flag pattern (red lines). CADJPY managed t break the lower line of this formation, which technically triggered a sell signal. In addition to this, we broke the green horizontal support and we successfully used that as a resistance. With all this, the sell signal is ON. The negative approach will be canceled, when the price will come back above the green area, which currently seems not very probable.