In this piece two safe heavens in one instrument – CHFJPY. The pair is maybe no the most poplar on the market but the current setup looks very promising and from the price action point of view, is very technical. This is the first time that we will be analysing this instrument on our portal but hopefully not the last one.
Since the 21st of September, the pair is in a deep downtrend. The cumulation of the drop was at the end the October. Since that the price reversed and created a correction pattern. This pattern is a flag marked with the black lines. It seems that we are done with this formation and price chose to go down. What we have here is the false breakout of the orange resistance and a breakout of the yellow support. In addition to that, we do have a bearish breakout of the lower line of the flag.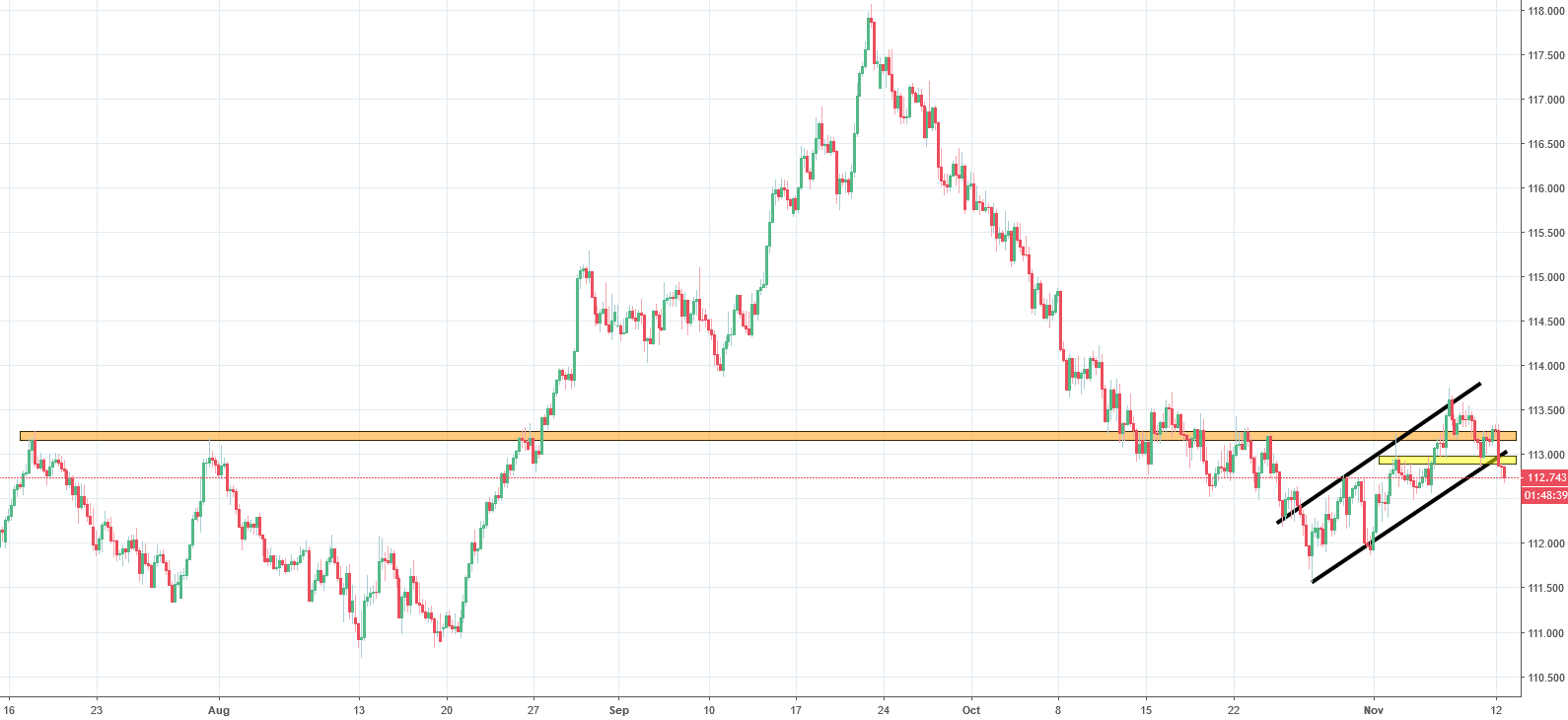 With all this, our prediction is that we should soon see the price on the 111.5, so the lows from October. Chances that we will get there are quite high.