American Dollar lost a little bit of the bullish momentum that could have been seen in the previous weeks. In this piece, we will analyse the Dollar Index and that will be the first time, that we are doing it on our portal. Current situation is rather negative. Let's see why.
The most important negative factor here is that the price failed to hold above the blue horizontal support. That creates a false breakout pattern, which should result with a further drop. What is more, the price is currently creating something like a Head and Shoulders pattern, being actually in the middle of the process of creating lower lows and highs. In my opinion, the sentiment is negative and we should soon see the breakout of the yellow support.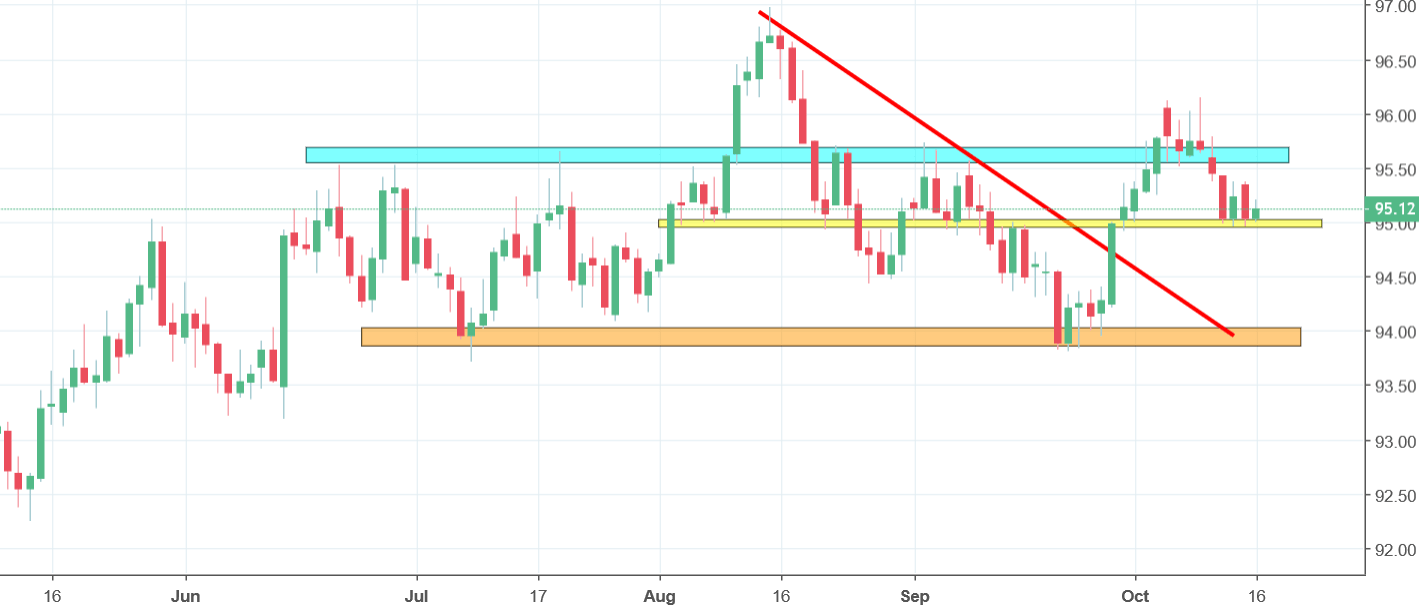 The current aim is on the support marked with an orange colour, which in this case is a neckline of the head and shoulders formation. Breakout of that area could be lethal so buyers should avoid that at all costs.