Today, we already mentioned the EURUSD, where we do see chances for a bullish movement. It is more a matter of the weakness of the USD rather than strength of the EUR. Common currency is weak and that can be seen on other pairs. For example on the EURAUD, which we will analyse in this piece. It will be the first time, that we will be writing and analysis about this pair on this portal.
Since the beginning of October, the pair is in the local downtrend. From the technical point of view, this drop is caused by the double top formation (yellow). The price broke the neckline of this pattern, which gave us a proper sell signal. The negative approach got additional boost, when the price broke the long-term up trendline (black), which actually is happening as we speak. Buyers tried to defend this support, they even managed to create the hammer candle (blue) but it got quickly denied.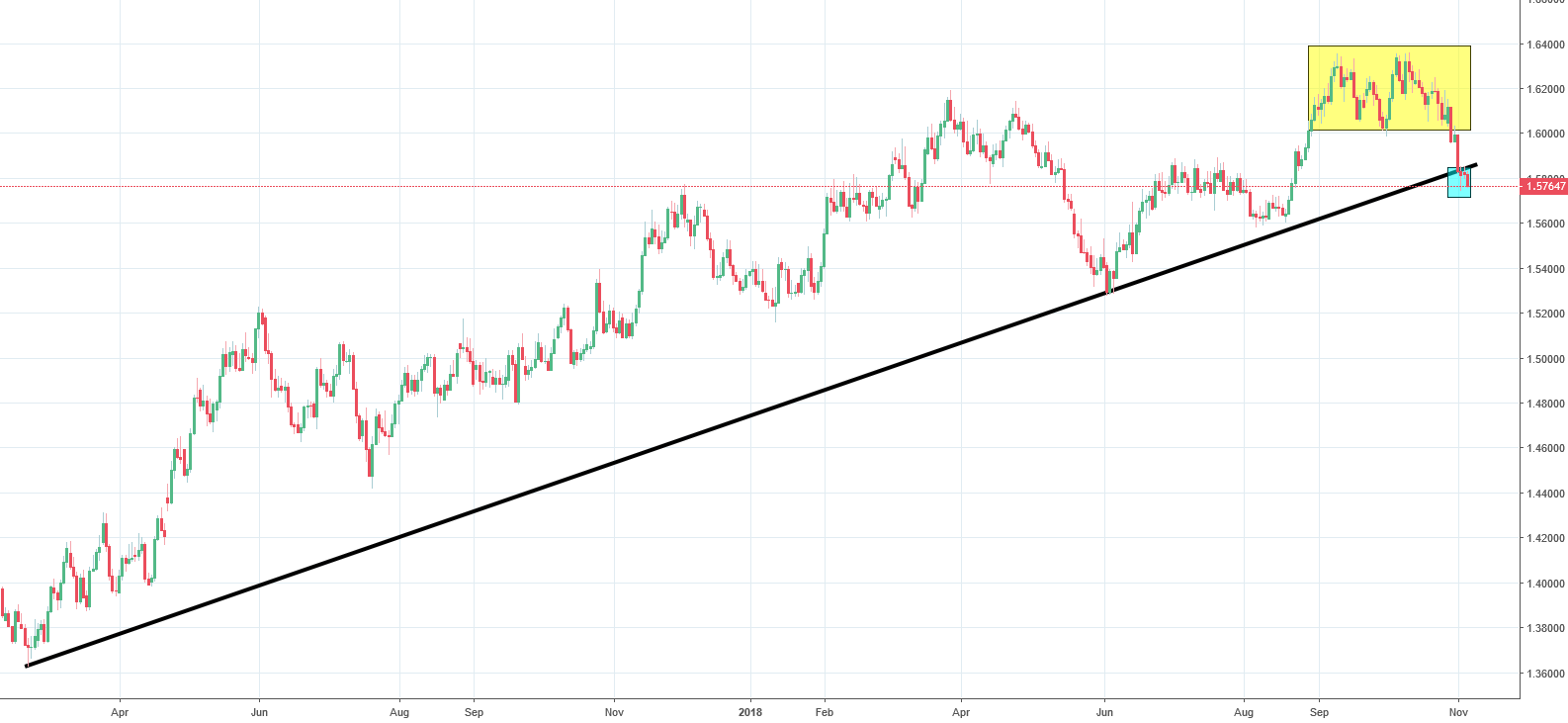 On the smaller timeframe, EURAUD created a pennant. The candle from today, breaks the lower line of this patten, which should initiate the new leg down. The sentiment is negative on both horizons close one and this one, which is pretty far from here.