Wednesday is not the best for the EUR. The common currency is going down almost in every pair and on some of them that allows us to get a proper bearish trading signal. An example of that is the EURCHF, which will be analysed here for the first time.
The setup here is very clean and looks nice especially for the Price Action traders. In the last three weeks, the price was trying to break the resistance marked with an orange colour. All three tries were unsuccessful, so traders decided to try something else. The price declined and broke the horizontal support marked with a green colour. That is not all. For the past few weeks, the price was drawing a flag formation (red), which was bearish as it was created after a drop, so it was promoting a further decline too.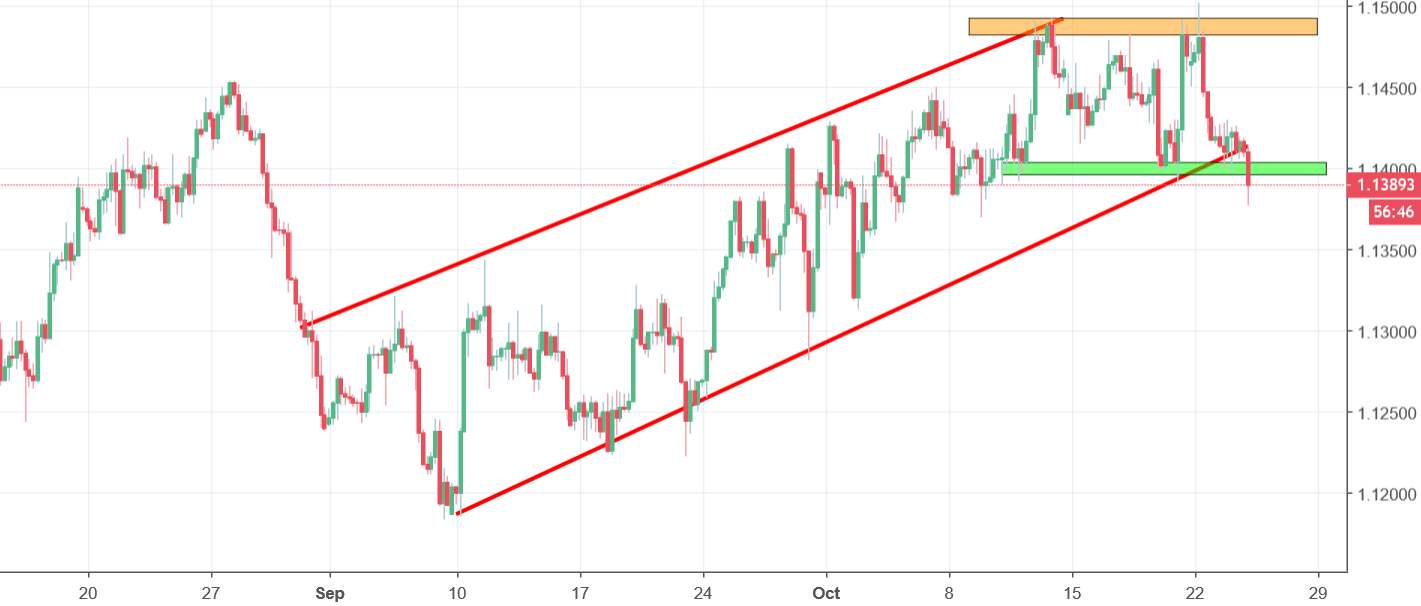 The breakout of the lower line of the flag is happening now. That gives us a legitimate trading signal. The target is on the lows from September and chances hat we will get there are very high.