End of the last week brought a huge reversal on the British Pound. That changes the game a little and we will demonstrate that using the EURGBP as a great example. Previously, this pair was mentioned by us on the 12th of September, when the price was around 0.891. Despite a small rise, we were bearish:
"As long as the price stays below the up trendline (pink), the sentiment is negative and we should see the continuation of the downswing. "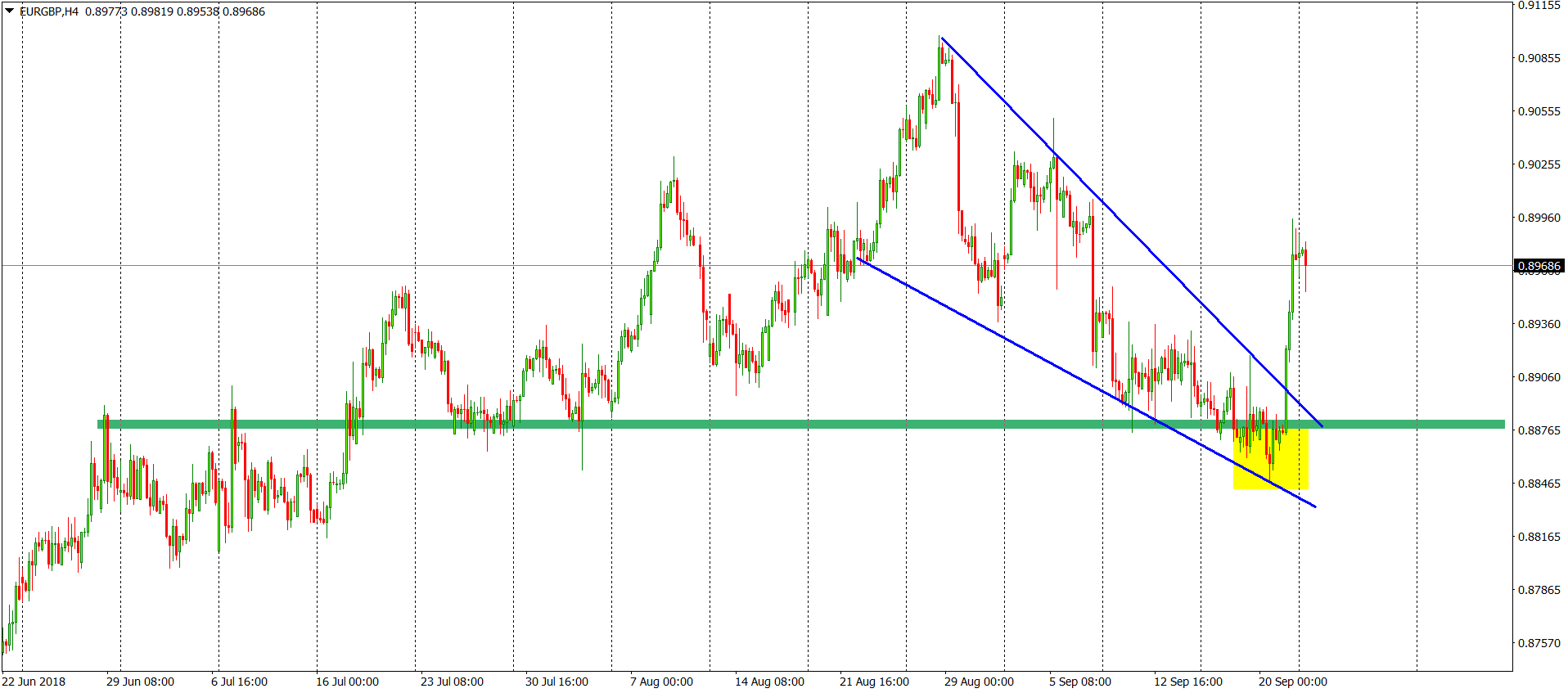 That was a great setup as on the 20th of September, the price reached the new mid-term lows and was on the lowest levels since the 17th of July. That was it though. As we said in the first paragraph, GBP got smashed at the end of the week and the buy signal is currently entirely gone. From the technical point of view, the price made a false breakout pattern (yellow) below the green support. What is more, recent drop was only a correction (wedge, blue lines). EURGBP broke the upper line of the wedge, which in theory brings us a proper buy signal. The sentiment is positive, as long as we stay above the green line.