It would be marvellous if everything was just that easy on the FX market. EURGBP just had a perfect bearish price action setup and those traders who read that right are now full short positions on this pair.
Was it really that good?
Yes. The price made a head and shoulders pattern above the horizontal resistance on the 0.8910 (blue). The price went below this level, which in the same time was a neckline of this formation. Price getting there was a signal for a false breakout, which was another bearish factor here. What is more, we came back below the mid-term down trendline (red), which additionally killed rest of the demand. The last punch we made today. The price broke the mid-term up trendline (green), which in theory, wiped out all the buying potential on this instrument.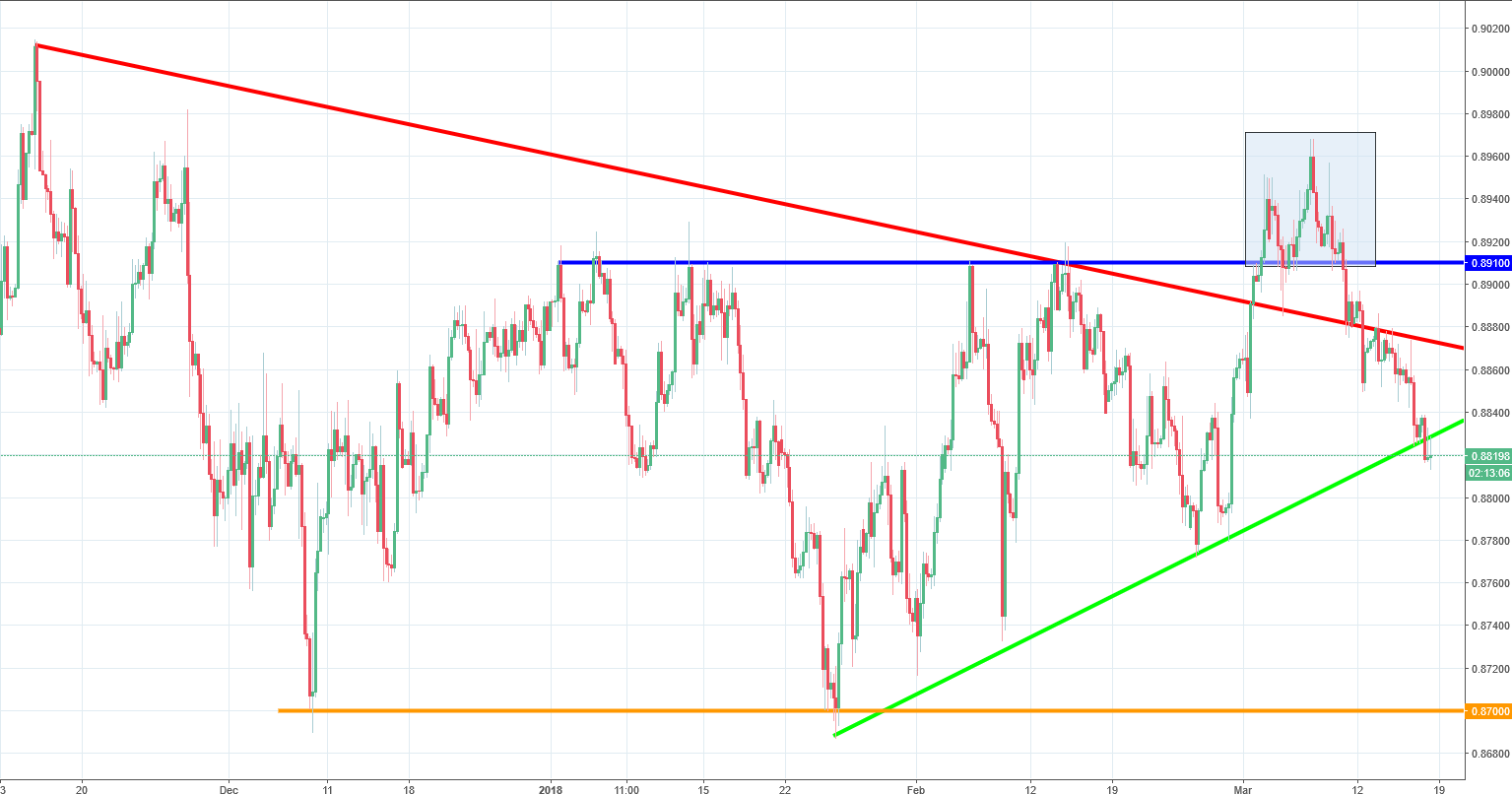 Currently, the sentiment is 100% negative. It is hard to estimate the potential target for this movement but 0.87 (orange) seems quite reasonable. The potential risk to reward ratio for this trade is still very tempting.