We are after the Fed's decision about the rates, statement and economic projections. That brought us some volatility but to be honest with You, less than expected. Actually the beginning of the European session, the day after the FOMC, is much more interesting in terms of the movements. Before we will dig into that deeper, let me show You our previous analysis from the 21st of September. Back in that day, we were bullish:
"That crashes the bearish dreams and opens us a way towards the new mid-term highs. From the technical point of view, we do not have any important resistances left so after a small drop (usual correction), we will be ready to climb higher and higher. "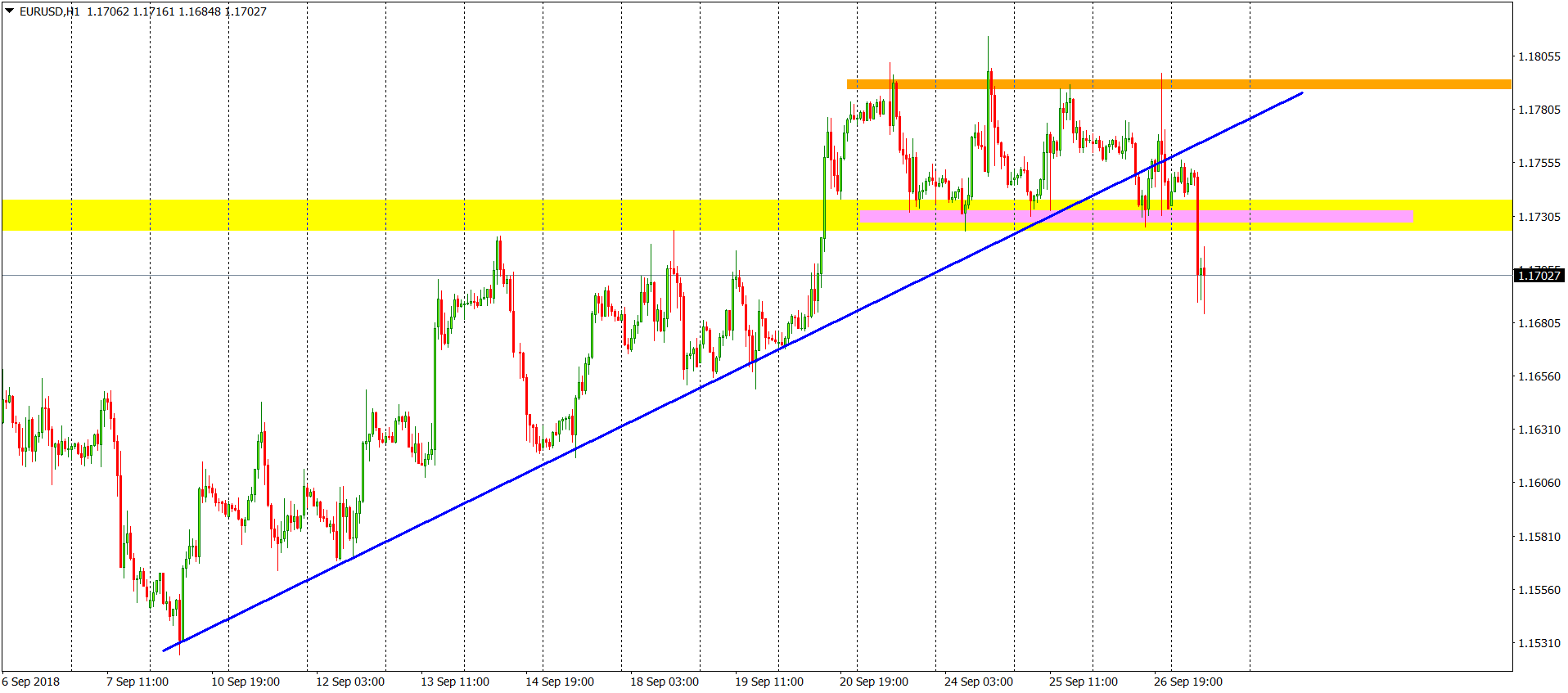 Yes, the price made new highs on Monday but buyers lost the momentum and the main pair entered the rectangle pattern. Usually, that should result with the breakout to the upside but morning brought us an opposite- breakout of the lower line of the rectangle. In addition to that, yesterday, EURUSD broke the up trendline (blue). That all together brings us a mid-term sell signal, which will be active as long as we will stay below the yellow area.