Time to deal with the EURUSD, which was previously mentioned here on the 17th of December. Unfortunately we were bearish and our view was brutally canceled. OK, maybe not canceled but delayed in time as the price went higher but in our opinion the negative sentiment is now back on the chart! First, let me show You how we concluded the previous piece:
"In my opinion, as long as we stay below the red line connecting recent lower highs, the sentiment is negative and we should see a further slide. "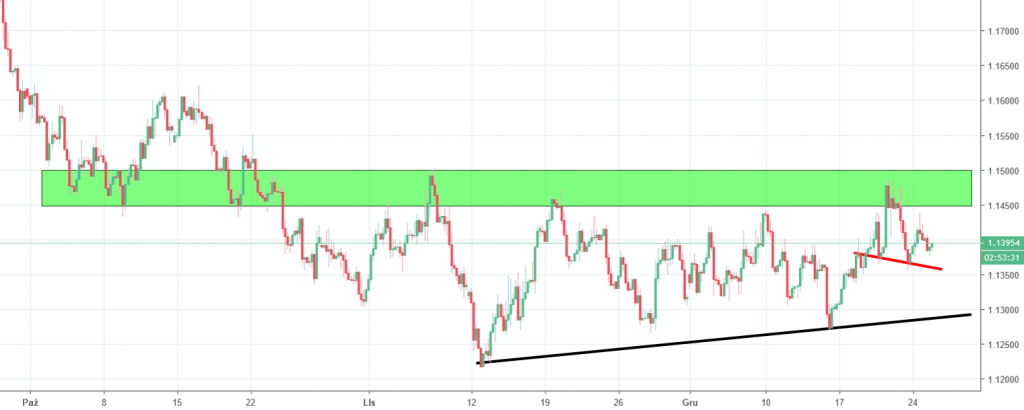 So basically what happened here is that the price broke those resistances straight away and went up getting to the highest levels since the 7th of November. So much for a sell signal. Anyway, sometimes you win and sometimes you learn. What we can learn now from the chart is that the upswing stopped on a wide green area of a long-term resistance. That is the place, where the price created a reversal pattern (head and shoulders). Such a pattern in such a place can be a good signal to sell but you need to remember that the neckline (red) is still crucial here. As long as we are above the red line, there is no sell signal yet. Only the price closing below the red line will be a proper trigger to go short.