Crypto market starts this week with a very low volatility but the same is happening on the Forex Market, where Monday starts with very small price changes. Hopefully, traders will warm up soon and w will be able to see some nice movements on the market. The first analysis is about the GBPJPY, which is loved especially, among the retail traders.
Last few weeks here, are great. The price managed to stop the down trend and climb back above the major supports. Sellers had many occasions to stop the upswing but wasted all of them. Currently, the price is below the last crucial resistance – the upper line of the giant wedge. The current bullish momentum, gives us hopes for an upswing.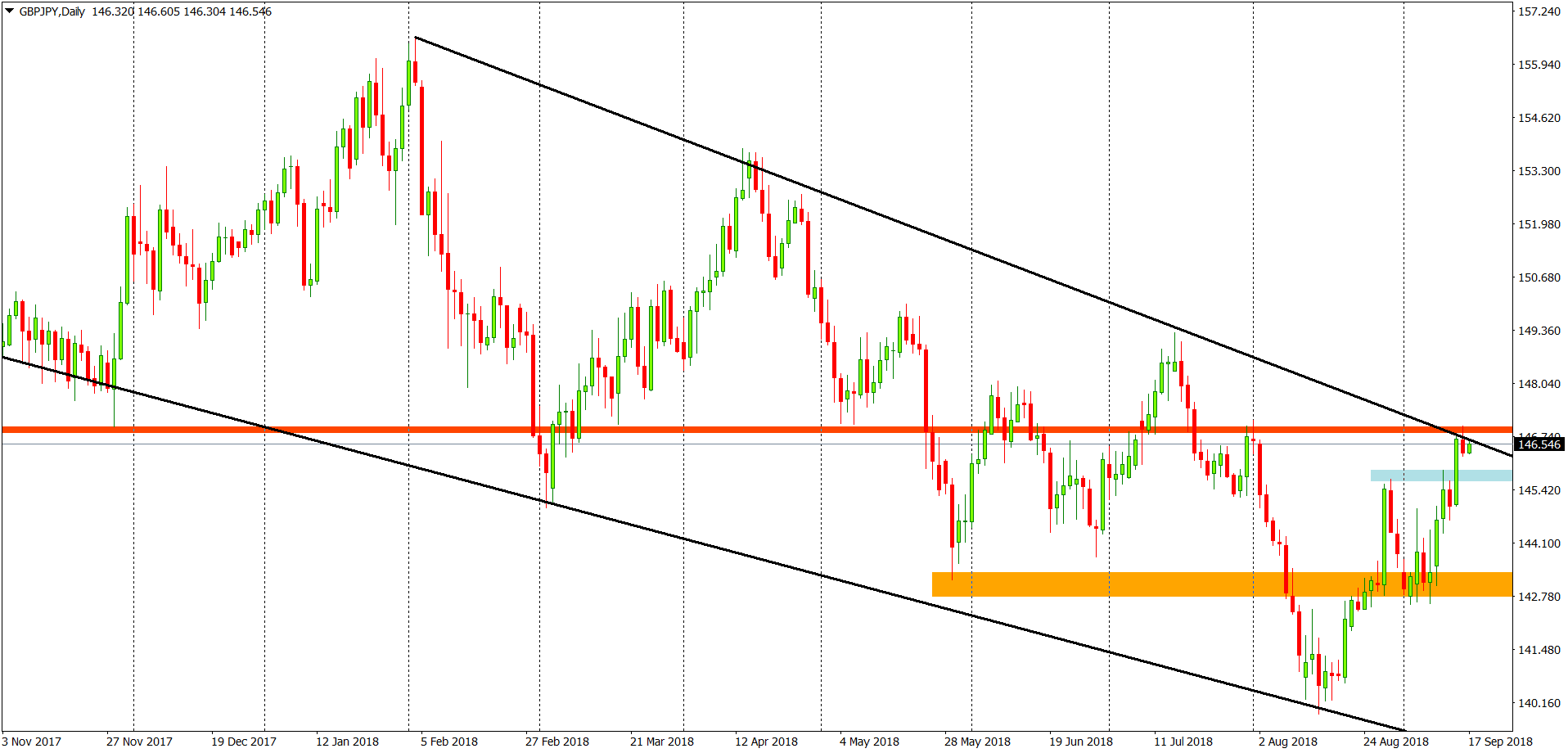 Price closing a day above the red line will be a super strong buy signal. The sentiment stays positive, as long as the price stays above the blue horizontal support. Breakout of this line will cancel the buy signal and the comeback below the orange line should bring us a sell signal. Although everything is possible, the probability of this is rather low.