The last technical analysis today from my side is the GBPJPY, which for the last time, was analyzed here on the 15th of October. Back in that day, we were bearish and we had strong reasons to be this way. Check it out yourself:
"With those three supports being gone, we do not have an other option than go down. The sell signal is on, as long as we stay below the pink area. "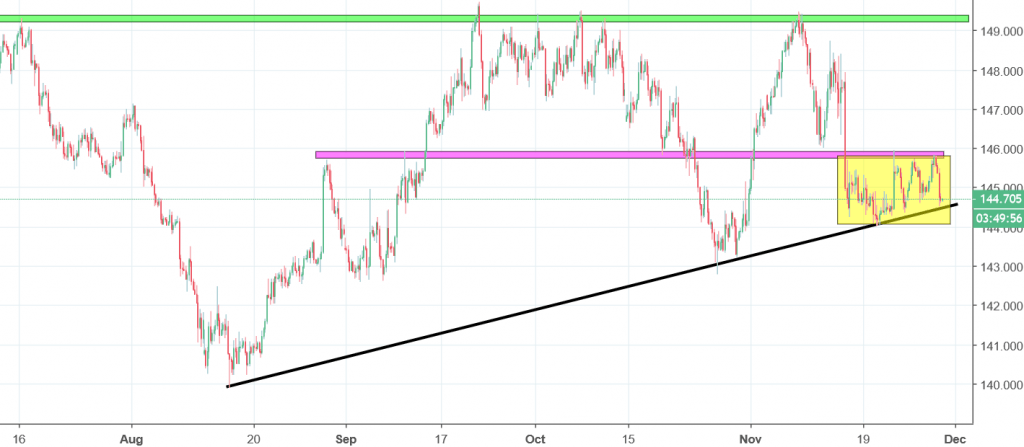 That was a sweet piece of work! After those words were written, the price declined and made new monthly lows. Last few days of October brought us a reversal and first days of November brought us a test of the ultimate resistance around 149.4 (green). That area is now proven to be the most important resistance ever as we witnessed here another bearish victory. Currently, the price is going lower, creating a flag (yellow area) above the mid-term up trendline (black). The breakout of the black line will be a super strong sell signal and chances for that are high. The negative sentiment will be denied, when the GBPJPY will com back above the pink resistance but that is less likely to happen given the current situation.