As for the currency pairs today, we chose two with the GBP on front. First one is the GBPNZD but the Pound is not the star here, NZD is. Overnight, we received a GDP data from New Zealand and they were much better than expectations. That helped the NZD to gain traction, which can be seen on the chart, as today, the price is dropping like a rock.
Actually, to be honest with You, I was waiting for this drop to happen. Not that I was sure that is going to happen but this movement is very technical and allows us to test to recent broken resistance as a new support (grey). We did not have an occasion to do that previously so it is great that we are doing it now.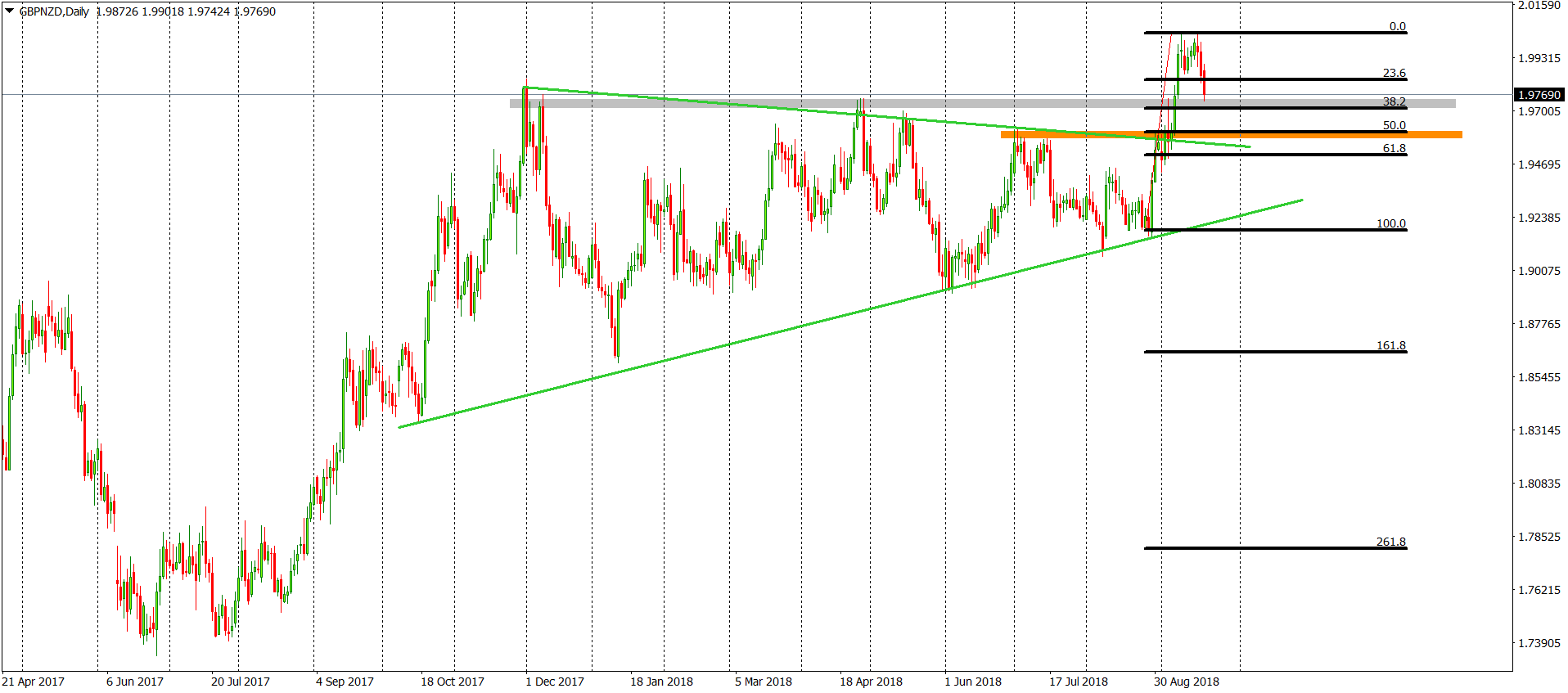 Why it is great? Because any bullish reversal pattern here will be a great buy signal. Any type of an engulfing or a long tail on the 38,2% Fibo and the support mentioned above will be an excellent occasion to go long and can bring interesting profits.