Till yesterday, GBPUSD had a great bearish setup but it is gone now and we can say that Cable, in the next few days, should be going up. Early session on Tuesday confirms this approach as this instrument is one of the biggest gainers among the major pairs.
Why we were so bearish here before? Well, the price was under the major down trendline, which was connecting lower highs since May (red). What is more, the chart created a head and shoulders pattern (yellow rectangles), where the right shoulder was almost ready! In addition to that, a bit earlier, the price had a bearish flag pattern, which resulted with the breakout of its lower line and a drop. All that together, was giving us a clear technical outlook, which was not very pleasant for the bullish ears.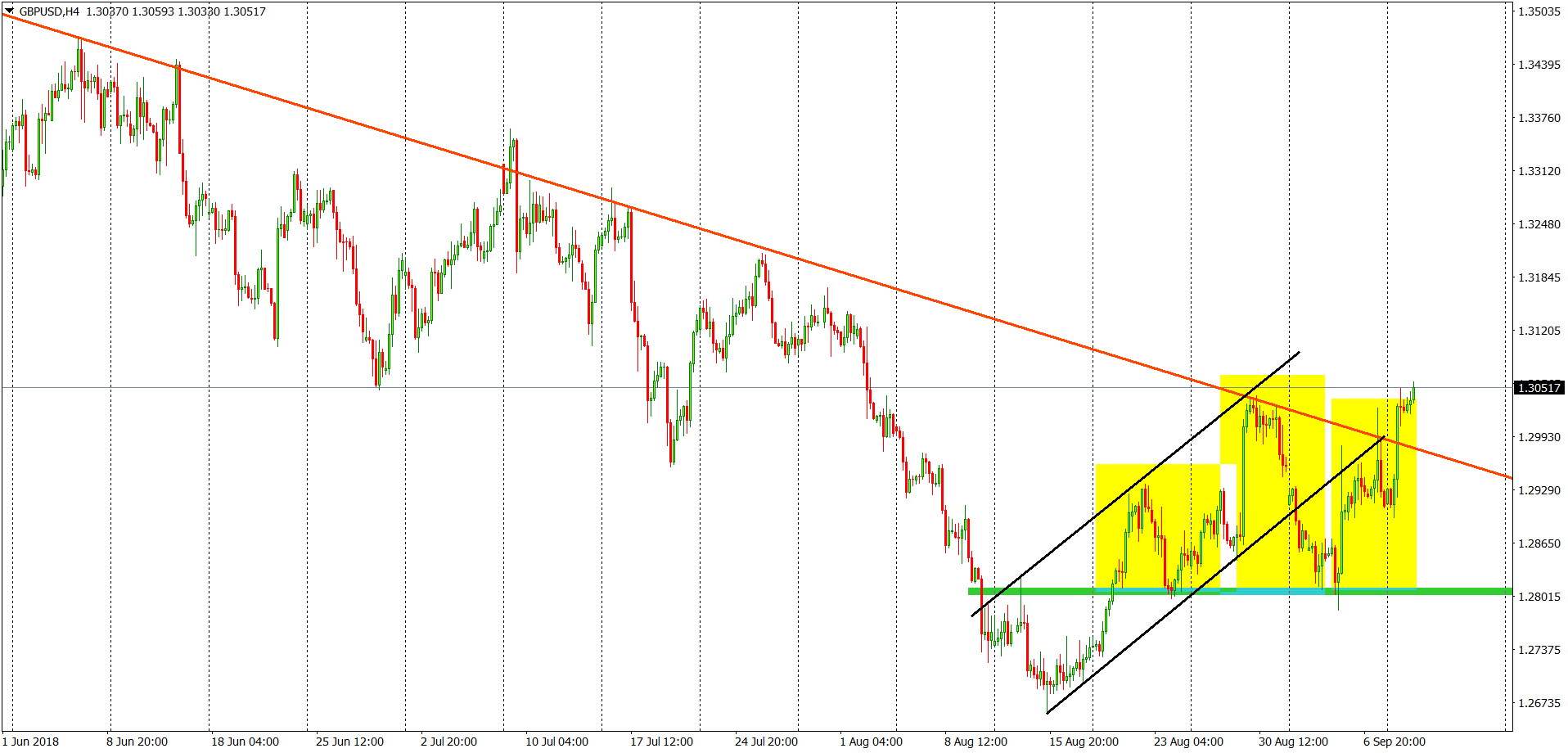 The price chose to do the otherwise. We will not argue with that. Today, GBPUSD is breaking the down trendline, which is legitimately triggering us a mid-term buy signal. This one will be active, as long as we will stay above the green area (old neckline of the H&S pattern).